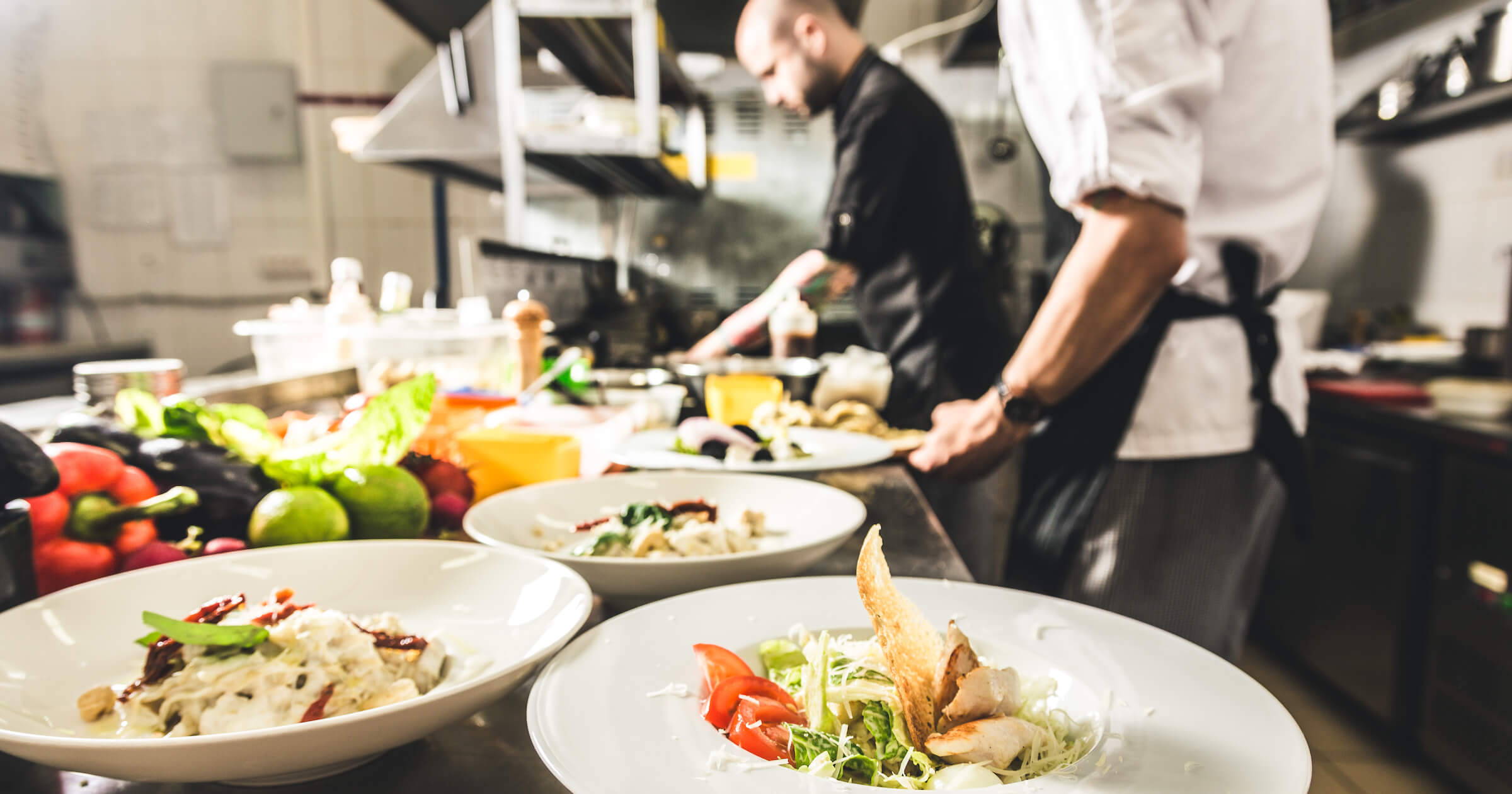 There are a handful of game-changing food service industry trends over the last several decades. Each one has significantly reshaped how we experience going out to eat.
With every new restaurant industry trend comes an exciting new way to approach our dining experiences, and more importantly, how we view the places where we eat.
Thanks to technology advances, restaurants have unique opportunities to provide top-notch experiences. The forward-thinking restaurateur can not only weather the tides of change in the industry, but flourish by offering what customers want today—and will want tomorrow too.
Making things faster and more convenient is a familiar theme in the food service industry. You'll notice how many of the following trends in the restaurant industry are all about getting the food out to the customer more quickly.
As you consider the following game-changing trends in the food service industry, consider also the benefits of participating with other food service leaders who have the same kind of vision and goals you do. How powerfully can you influence the direction of future trends by working together?
1 - App Delivery Services/Third-Party Delivery Services
The rise of app delivery services has become both a convenience and a necessity for restaurants across the country. Services like UberEats, GrubHub, DoorDash, and Postmates have made it easier than ever for customers to order food to their doorsteps with just a few clicks. This unprecedented level of convenience is something that customers crave, so offering delivery through third-party services can be a great way to expand your reach and boost sales.
2 - Self-Serve Kiosks and Tablets
Self-serve kiosks and tablets have been popping up in restaurants all around the world, providing customers with an easy way to order food directly from their seats. Not only do these tablets give a new level of convenience to the customer with online ordering, but they can also streamline ordering and reduce wait times. This increased efficiency helps your customers feel better taken care of, which in turn creates a more positive overall experience.
3 - Robot Servers
Robots are becoming increasingly popular in the food service industry as restaurants look to minimize costs and maximize profits. Robots are able to handle a variety of tasks, from taking orders to serving food, and can even provide customers with helpful tips about the menu. Although their presence may feel strange at first, customers tend to adapt quickly as they recognize the potential benefits that come with having an automated server. AI robots have the potential to become a sustainable solution for labor shortages.
4 - Smart Kitchen Technology
Smart kitchen technology is the future of restaurant efficiency and productivity. This technology can automate food preparation processes, helping to reduce waste while increasing accuracy and speed. Smart technology can also streamline communication between staff members, allowing them to collaborate more easily on orders and expedite the delivery process.
5 - Food Delivery Bags
Most food delivery services now use food delivery bags. It's the best way to keep food hot and fresh during the delivery process. Insulated delivery bags can be used to transport meals in a way that keeps them safe from spills and contamination, helping ensure that customers receive quality food every time.
6 - Menu QR codes
The pandemic changed many things about the way the food service industry does its business. In order to minimize how often people had to touch surfaces in a restaurant, QR codes could be found all over, most often as quick access to the menu.
In addition to providing paperless menus, QR codes are a great way to provide customers with more information about their food options. Customers can scan the QR code to access nutritional information, ingredient lists, and even recipes for dishes offered on the menu. This technology offers customers a level of transparency that they may not otherwise have access to, making them feel more informed and empowered in their dining experience.
7 - Ghost kitchens
Ghost kitchens are popping up all over the world as restaurants look to streamline operations and expand their reach. These commercial kitchen spaces can be used to prepare food for delivery-only services, allowing restaurants to offer more options without having to invest in additional physical locations. Ghost kitchens also allow restaurant owners to gain access to new markets without having to worry about the overhead costs associated with opening a new restaurant.
8 - Curbside pickup
Curbside pickup provides customers with a quick and easy way to pick up their orders without having to wait in line or enter the restaurant. It's a great option for those who are short on time or who don't want to deal with the hassle of parking. Curbside pickup also helps reduce contact between customers and staff, providing an extra level of health and safety for both parties.
9 - Food Waste Management
As customers become more conscious about their environmental impact, more restaurants are being transparent about how they manage their food waste. Restaurants can adopt a number of strategies to reduce food waste, such as offering smaller portion sizes and donating excess food to those in need. By implementing these tactics, restaurants can reduce their carbon footprint while creating a more sustainable business.
A word of caution
Don't forget, however, that even though many of these technological advancements are making things faster for customers - which we know is a priority for just about everyone - depending too much on technology will cost you something.
That cost is the personal, human connection that every one of us needs.
Personal connection with your customers is also the key ingredient that can set you apart from your competitors.
So even while you incorporate the latest quick service restaurant industry trends to improve speed and efficiency in your food business, make sure you also integrate the human touch wherever you can.
Takeaways
These are just some of the many revolutionary trends disrupting the food service industry. By embracing inevitable change and staying ahead of "what's coming next", you can ensure that your business is well-positioned to capitalize on new opportunities as they arise, and will remain at the forefront of innovation.
With new technologies emerging every day, it's never been more important to stay informed and up-to-date on industry developments.
One of the best ways to stay ahead of the curve is to invest in networking and connecting with other food industry leaders who are just like you. By leveraging the right technology and working together with other foodservice professionals, you can keep your business moving forward in an ever-changing industry. Find out more about the top exclusive community for influential leaders on the cutting edge of what's new in culture.