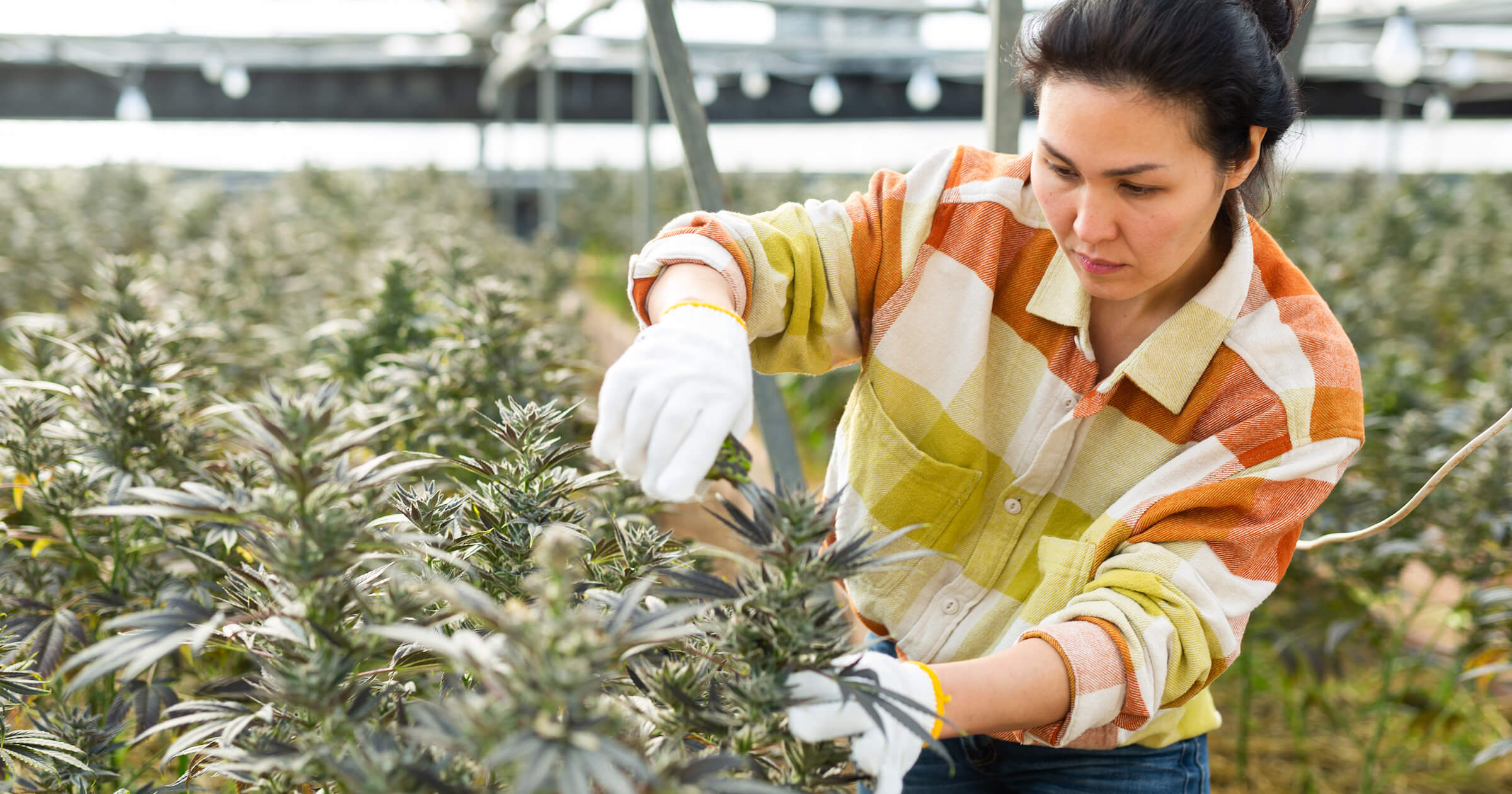 With more and more states legalizing cannabis, the marijuana industry is growing exponentially. As a cannabis business owner, it's never been more important than it is now to come up with creative ways to stand out and increase your success in this highly competitive industry.
Starting a cannabis business means beginning with a great cannabis product, but there's a lot more to having a successful cannabis business than that.
Here's how to have a successful cannabis business - including building, developing, and marketing it - so you are most likely to receive a profitable return on your investment.
Creative leadership for cannabis success
Success in any endeavor always begins with creative leadership. It all comes down to building powerful relationships: from your market to your team to your customers and even to your potential partners. Here's how to get started.
Know your target market and understand their needs.

You can't effectively market your product if you don't know who would benefit from it. First identify the demographics of your target audience (age, gender, income, etc.; this is quantitative), then identify the psychographics of your ideal audience (hobbies, interests, values, opinions, etc.; this is qualitative). The benefit of researching both is that it helps you understand what motivates your target customers and how to reach them.

Research and track the buying habits of your target audience

. Carefully watch the trends of the industry by tracking customer behaviors, such as what they purchase, how often and why. Tools for tracking customer behaviors include online tracking software, surveys and focus groups. This understanding helps you determine the best strategies to capture their attention. Use the data to build out successful marketing campaigns that appeal to your target audience.

Research your competition.

How many other cannabis brands and cannabis companies are doing business in your region? What messages are they sharing in their marketing? Who is their target audience? Are they potential customers for your brand?

Develop a detailed business plan

that outlines measurable goals, objectives and tactics to help you achieve success.

Find the right location for your business.

Location is important because it helps you access your target customers and stay competitive. Make sure the location is accessible, secure and meets all legal requirements. Consider any objections neighbors might have and try to address them before applying for permits and licensing. You want to have as many people supporting your business as possible, even before you open the doors.

Create a compelling message for your product.

Using the market research data, make sure your message resonates with your target customers in order to generate excitement and interest in your products.

Invest in the best technology.

Talk to other cannabis business owners to stay up to date with the latest trends, especially regarding technology. Invest in the latest point of sale systems, accounting software and other tools to help you stay competitive. Technology is partly for you and your team, to make all your systems flow smoothly, but in the end, it's always about the customer experience. The more seamless their experience, the more loyal they will be.

Build a great team.

Hire experienced staff who are knowledgeable about cannabis. Yes, you want passionate staff members, but don't just take the first person who applies for a position, no matter how passionate they are about cannabis. Make sure you get the best talent so your team can be successful. And make sure all members of your team understand the goals and objectives of the business, so everyone is working together to achieve them. A great team is often the difference between success and failure in any business.

Train your team for success.

Make sure your team has the skills necessary to be successful. If they are not trained or don't have the right skills, they won't have the confidence to provide a great customer experience and carry out their tasks effectively. Great training comes from your own experience as well as by connecting with industry leaders who understand the cannabis market.

Develop strategic partnerships.

Partnering with other businesses in the cannabis industry can be a great way to expand your reach, build relationships, and open new opportunities for your business. These include vendors, wholesalers, retailers and other businesses that can help you grow. Consider joining a cannabis association.

Stay focused on growth and innovation.

You can't just rely on your existing products to remain competitive in an ever-changing market; you need to stay ahead of the curve. Innovation in the cannabis industry comes from making strategic connections, doing excellent and ongoing market research and constantly monitoring the competition.

Get excellent legal advice.

Make sure you have a solid legal team that can help you navigate the complexities of setting up and running a cannabis business. This includes understanding local laws, rules and regulations, licensing requirements and any other legal issues that may arise in your region.
How to market your cannabis business
Invest in marketing.

Create an effective marketing strategy to reach your target market. This includes both traditional marketing through radio and television, and digital search engine optimization, content marketing, email marketing, etc.

Develop creative marketing tactics.

Many cannabis businesses are dependent upon word of mouth and repeat customers, so being creative with how you market is essential. This could include giving away samples, organizing events and providing discounts for loyal customers.

Use social media platforms to your advantage.

Social media is one of the most effective ways to share your message and drive sales. Use it for brand awareness, customer support and getting feedback from your audience. Share curated content that appeals to your target customers in order to keep them engaged. Create a presence on the right channels and make sure your branding is consistent across all of them. Don't be afraid to repurpose content. You can do this, for example, by writing a blog article, then pulling out quotes and adding them to images, and posting rephrased paragraphs on multiple platforms.

Use social proof effectively.

Showcase customer testimonials and reviews on your online platforms, as well as on other review sites. Highlight your best customers on social media and encourage them to share widely.

Develop relationships with influencers

in the industry so you can target customers more effectively. Identify and reach out to influencers who have an engaged presence in the cannabis industry. Use social media campaigns and content marketing to build relationships with them, and then leverage these relationships to introduce your business to their networks.

Build a user-friendly, informative website.

Make it easy for browsers to find you. Post useful, search-engine-optimized content that drives organic reach. Make it easy for customers to find what they need and buy your products.

Build customer loyalty

by providing a great customer experience for convenient browsing and shopping. Offer rewards programs, discounts and other incentives to reward loyalty. The more satisfied and engaged your customers are, the more likely they are to become raving fans who love to spread the word about your business.

Market offline.

You can use promotional materials like flyers, billboards and posters to reach people who may not be online or who are not part of your social media audience.

Take advantage of the resources available in your local community.

There are many organizations and government agencies dedicated to helping small cannabis businesses succeed. Reach out to these networks for help with strategic planning, market research and guidance on finding resources.
TL:DR
Having a successful cannabis business means starting with a great product, but it also requires that you generate a dependable network of loyal customers, raving fans, and reliable partners.
Join the fastest-growing professional arts and culture organization, full of industry-disrupting founders, Rolling Stone Culture Council.
Click here to see if you qualify.