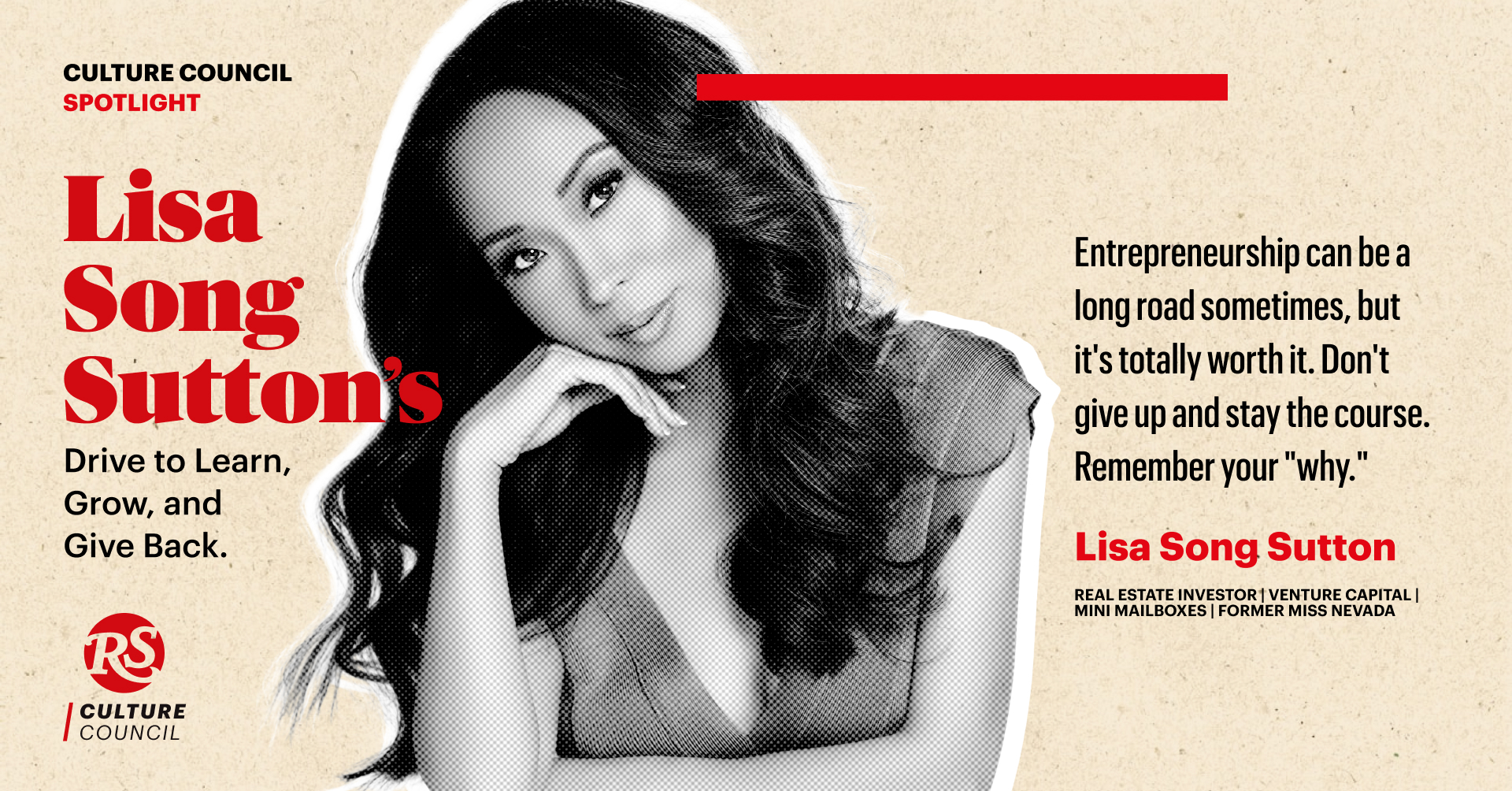 In the vibrant landscape of entrepreneurship, Lisa Song Sutton stands as a diversified visionary with three core businesses: Engel & Volkers Las Vegas (a real estate brokerage), The Veteran Fund (a venture capital fund), and Ship Las Vegas (independent mailbox rental/pack & ship stores). With her passion for uplifting communities and fostering cultural diversity, Lisa's journey to success is nothing short of inspiring.
Lisa's real estate brokerage, Engel & Volkers Las Vegas, is a trailblazer in the industry as the only women-owned, minority-owned, and women-led luxury, global brand in Las Vegas and throughout the western United States. Through her leadership, Lisa exemplifies the leadership and fortitude it takes to create opportunities, break barriers and pave the way for others in her field.
"One of the reasons I started Engel & Volkers Las Vegas was to show what's possible in the real estate industry for other women and minorities in my community. Being a women-owned and minority-owned luxury brokerage gives us a unique opportunity to make a positive impact and lead by example," Lisa shares.
One of Lisa's most exciting projects is The Veteran Fund, where she invests in veteran entrepreneurs developing cutting-edge technology based on their experiences during active duty. The impact of this focus extends far beyond profits, leaving a lasting, positive imprint on both her company and the broader community.
"I love the work that we are doing with The Veteran Fund. By investing in veteran entrepreneurs who are developing technology they wish they'd had when serving on active duty, we are truly part of their journey to come full circle," Lisa explains with enthusiasm.
For aspiring entrepreneurs looking to thrive in her industry, Lisa offers invaluable advice: perseverance and staying true to one's "why" are key. The road to entrepreneurship may be challenging, but the reward is worth the journey. Her own experiences in business and real estate have shaped her success, and she shares this wisdom to inspire others on their entrepreneurial paths.
"Entrepreneurship can be a long road sometimes, but it's totally worth it. Don't give up and stay the course. Remember your 'why,'" Lisa passionately advises.
Lisa has garnered a substantial online following, a testament to her expertise in audience building. Her approach involves sharing educational content based on real-life experiences in business and real estate. By providing valuable insights and knowledge, Lisa has attracted an engaged and receptive audience eager to enhance their lives through her guidance.
"I found that the more educational content that I posted about my real-life experiences in business and real estate, garnered more eyeballs and attention. If you can document and share what works for you and what doesn't work for you, people are craving knowledgeable content that will help them enhance their lives," Lisa explains.
While various platforms facilitate audience building, Lisa finds excitement in short-form content's organic reach. Platforms like YouTube shorts and Instagram are ideal for building an audience and spreading value, ensuring that her message reaches as many individuals as possible.
"I think the organic reach that short-form content has right now is a must for anyone trying to build an audience and spread value. YouTube shorts and IG (Instagram) are great places for this," Lisa shares.
Lisa remains committed to serving as a powerful role model and inspiration for women in leadership and minority business proprietors. She dedicates her time and shares her valuable experiences to empower and uplift her community, contributing to its growth and resilience.
Join the fastest-growing professional arts and culture organization, full of industry-disrupting founders, Rolling Stone Culture Council. Click here to see if you qualify.