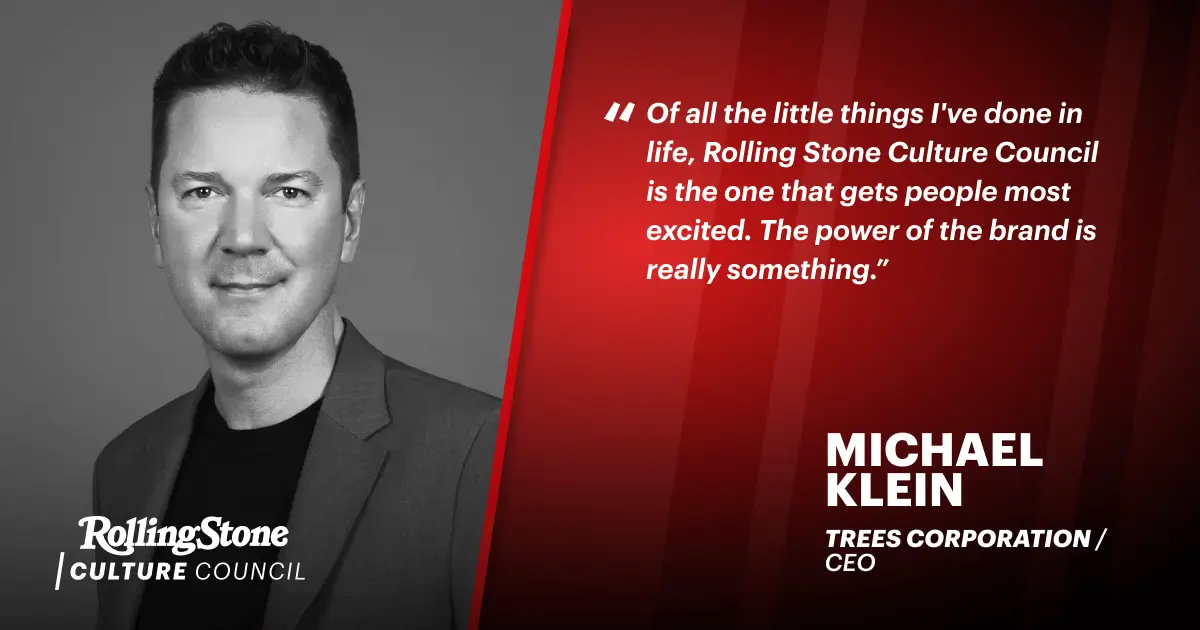 Michael Klein spent more than twenty years in leadership roles at iconic media brands such as Discovery, AMC, Conde Nast, and MTV, always with a focus on reinvention and disruption. In 2018, he decided to go on what he calls a "curiosity tour", weighing options for what he might do next and checking in with his personal board of directors for advice. Then he was approached by a headhunter with an unusual opportunity: a small, venture-funded cannabis media platform in Canada was looking for a CEO. "I knew nothing of cannabis other than my father called one day near the end of his life saying he was going to try medical marijuana for pain," recalls Klein. His curiosity piqued, Klein did some research.
What he discovered was intriguing. "I found that there were a number of platforms that had emerged, but they were all speaking to an adult consumption audience," says Klein. "Nobody was owning an authority voice with respect to potential benefits of medical cannabis and CBD." The company that was looking for a CEO, cannabisMD.com, was little more than a page on the internet at the time, but Klein saw its potential to become a go-to source of cannabis innovation and information for the "cannabis curious" — people who are less interested in getting high than in just feeling better. So he signed on as CEO.
"My vision was to create what I call a brand-safe platform, free of stigmatizing language like 'smoke' or 'weed,'" says Klein. "It's also a safe environment for nonendemic, non-cannabis brands to connect with audiences." In other words, he'd need to convince some big CPG brands to become part of the cultural conversation around cannabis — safely, on a platform that focused on health and wellness rather than psychoactive properties.
Over the next few years, Klein would build out three verticals for the company, Miraculo:
• CannabisMD is a telemed platform that provides consumer information on the health benefits of cannabis and CBD
• askCMD.com is a recommendation engine that helps consumers find the right CBD product according to their needs, and connects them to reputable brands with which the company has affiliate relationships
• God's Greenery is an educational and retail platform that approaches consumers through a faith-based lens.
"Obviously a lot of members are really on the cutting edge of their industries. So it felt like a real honor to be part of that."
"The goal has always been to discover underserved audiences within medical cannabis and CBD and give them great experiences," says Klein. God's Greenery, he says, came from data that revealed a segment of Christian consumers who viewed hemp and other plants as "God's gift of healing and part of a wellness regimen," says Klein. "And nobody was speaking to this audience." God's Greenery was initially launched as an information platform, and then added its own line of branded products at the end of 2020.
As Miraculo continued to grow along with the cannabis industry, Klein realized that the company would be better positioned to scale if it had resources from a well-heeled partner. In 2021, he began to test the waters with a number of potential acquirers. A deal was inked with Trees, a publicly-traded Canadian cannabis retailer, in February of this year and at its close, Klein became the new CEO of Trees.
"The aspiration is for this to be a global enterprise," says Klein. He says Trees will expand across the U.S. and he's also looking at opportunities in the UK and Germany. And each of Miraculo's brands will have a "next chapter." For instance, cannabisMD will have a new tele-health component.
As someone who has been associated with top innovative media brands for his entire career, Klein felt that Rolling Stone Culture Council was a great fit for him. "Obviously a lot of members are really on the cutting edge of their industries," he says. "So it felt like a real honor to be part of that." He values the opportunity to connect with other members through Expert Panels and monthly meetups and looks forward to tapping the community's expertise as he transitions from CEO of a small, venture-backed business to leader of a larger, publicly-traded company. "Of all the little things I've done in life, Rolling Stone Culture Council is the one that gets people most excited," Klein says. "The power of the brand is really something."