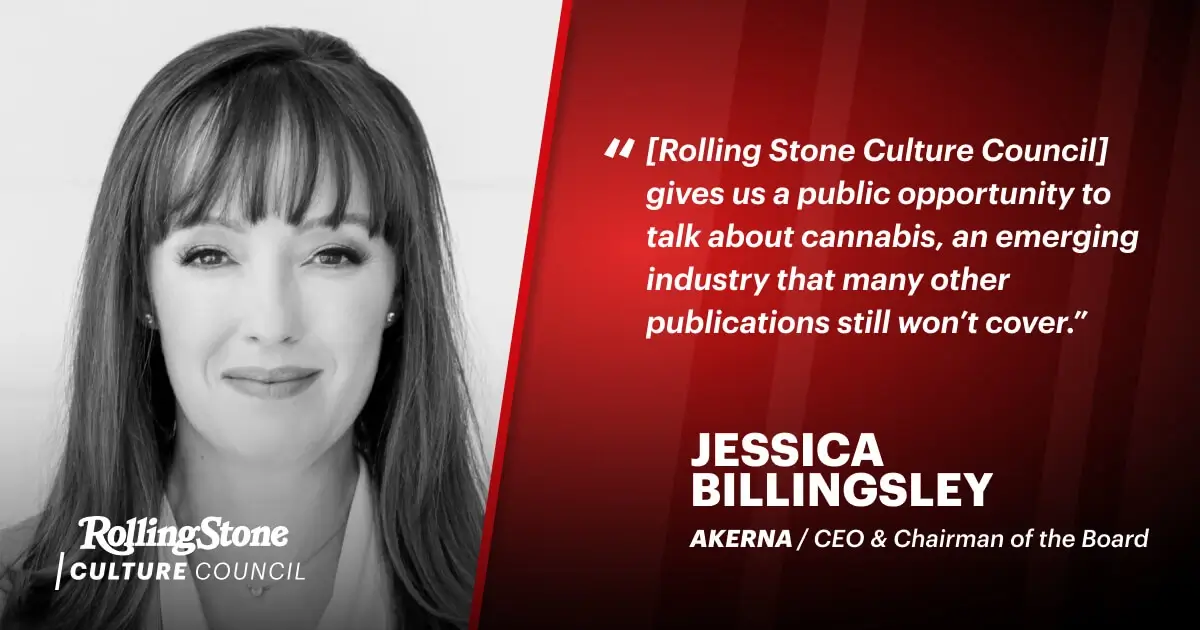 In 2009, Jessica Billingsley invested in one of the first legally licensed cannabis companies in Colorado. She was a tech entrepreneur with an IT services business and a background in computer science; she also had a strong belief in cannabis as alternative medicine. So when a cannabis operator asked her to help him find a software that could help run the business, she was happy to assist. "I couldn't find anything that met the supply chain tracking needs of cannabis," Billingsley says. She knew that broader legalization was in the future and that cannabis businesses would need software that could perform a wide variety of functions, including regulatory compliance. So she decided to create that product herself.
From the outset, Billingsley knew that she was not building software only for the company she had invested in; she predicted a growing market for her product as cannabis legalization moved from medical to recreational use. Companies at all stages of the supply chain would need a way to track products in order to ensure transparency and accountability, and to guarantee patient and consumer safety. So in 2010, Billingsley started a company called MJ Freeway and got to work building "seed to sale" tracking software. She assembled a customer advisory board and a group of beta clients to test the software, one of which was Denver Relief, an industry pioneer.
MJ Freeway, which is now called Akerna, has evolved continuously as a SaaS company since its inception. Its customers are cultivators who grow cannabis, manufacturers who extract and infuse it into new products, and retailers who sell it. "So the full supply chain," says Billingsley.
In addition, the company has expanded into regulatory software, has a consulting division, provides data analytics, and has a compliance engine that helps operators handle compliance within different jurisdictions. "We like to say the cannabis economy runs on Akerna," she says "We're the tech backbone enabling compliance, taxation, and regulation."
"[Cannabis] is now a $30 billion industry that employs more than 300,000 people. Rolling Stone [Culture Council] gives the community a voice, a platform, and the legitimacy that we've earned."
Akerna also provides cannabis businesses with e-commerce solutions and analytics that provide valuable product insight. For example, a client with two strains of cannabis discovered the strain that was selling for 10% more was actually costing 50% more to produce. That data allowed the client to "narrow in on their fundamentals and where they wanted to focus their resources," says Billingsley.
"The very best thing about our company has been our ability to see into the future and to solve the problems of today and tomorrow," says Billinsgley. For instance, Akerna built an enterprise framework to service companies in multiple states before multi-state cannabis businesses were allowed in most states. "Building the underlying architecture and framework so that the data and analytics could give a business insight across all of their locations — that's something that I would say our competitors are still trying to catch up with today," she says.
Currently, the company is planning for federal legalization by integrating its software to major accounting and planning systems such as SAP, Microsoft 365, and NetSuite. "We don't have a competitor out there who's done that," says Billingsley. "We're already selling that software, so we've ensured our future, post federal legalization."
To prepare Akerna for growth, Billingsley made a bold move in 2019: she took the company public on the Nasdaq, the first company of its kind to be publicly traded. At the time, she says cannabis operators were consolidating and "we felt there was an opportunity to do some consolidation in the technology space as well." The idea was to better position Akerna to make acquisitions to augment the company's organic growth strategy. "I would say the strategy has been very effective, setting us apart as the only truly scaled technology ecosystem provider to the industry today," says Billingsley. Since going public, Akerna has made five acquisitions.
Billingsley was first attracted to Rolling Stone Culture because of the brand's "willingness to talk about things that not everyone is talking about — subjects that may be less mainstream. And I think cannabis is a great example of that."
The publishing benefit gives her the opportunity to write content for a brand she respects through both by-lined articles and contributions to Expert Forums. "It gives us a public opportunity to talk about cannabis, an emerging industry that many other publications still won't cover," Billingsley says. "It's now a $30 billion industry that employs more than 300,000 people. Rolling Stone [Culture Council] gives the community a voice, a platform, and the legitimacy that we've earned."