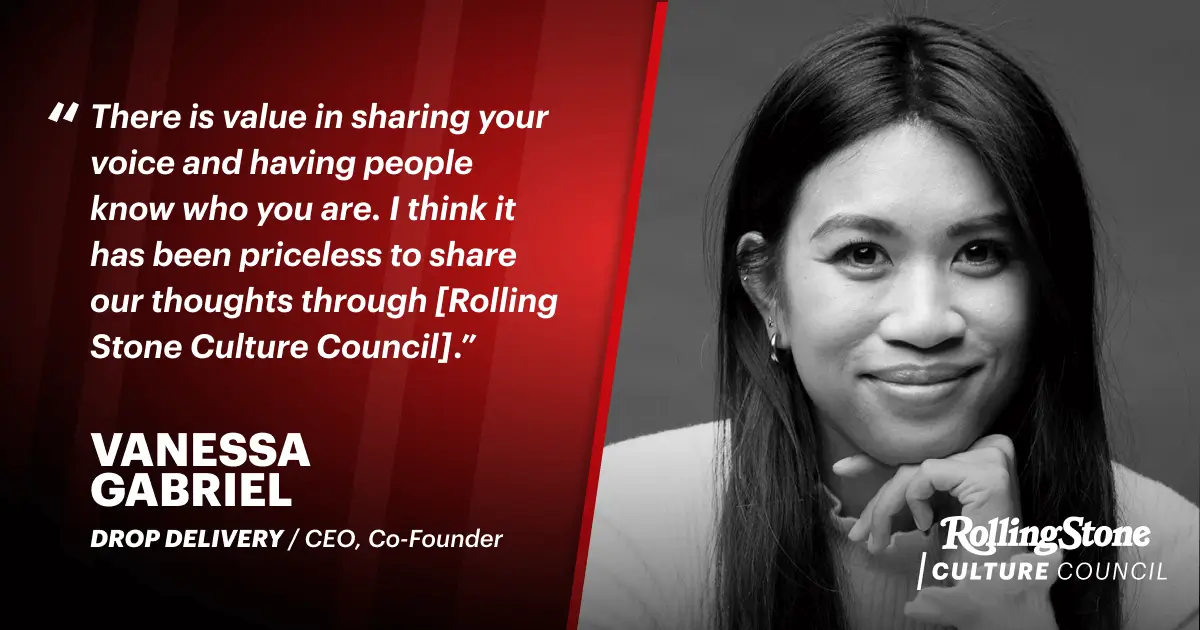 Entrepreneurial success is very often a matter of timing and luck. Or lucky timing. Such was the case for Vanessa Gabriel, who launched Drop Delivery, a cannabis delivery technology company with her sister, Jade Gabriel, and Marc Lopez in January 2020. The three, who had a history of starting companies together, raised $1 million on the equity crowdfunding platform Equifund in the summer of 2019. "We launched pre-pandemic," says Gabriel. "We knew that delivery was going to be the future [for the cannabis industry] but we had no idea that the pandemic would make delivery the lifeline for all industries. So it was insane timing." She says the business has grown exponentially since it was started.
Drop Delivery offers a technology platform that gives cannabis retailers and delivery services the tools to manage delivery logistics, inventory, and compliance. Clients also get a white-labeled app that their own customers can download to view and order products. "It's essentially five companies in one," says Gabriel. "The problem we aim to solve is that we are replacing multiple service providers. It just makes much more sense financially and operationally." During the pandemic, cannabis retailers were deemed "essential" businesses and those that did not offer delivery realized that they'd do well to add that service. Many experienced increased consumer demand, which fuelled the need for technology to manage growth. Drop Delivery now has clients in seven states and three Canadian provinces, although the majority are in California.
Gabriel's entrepreneurial journey began in her college dorm room, in an entirely different industry. As a cash-strapped freshman who loved fashion, she was frustrated that she could not afford to buy from flash sale sites like Gilt. So she decided to start her own e-commerce flash sale site for college students. She started aSociete.com with her current co-founders but quickly realized how capital-intensive the business was. They shut the company down after two years and the sisters then moved from Southern California to New York to launch a shoppable media company. When it didn't get off the ground, Gabriel took corporate jobs to make ends meet, including a gig as a personal assistant to a handbag designer. "I was super unhappy," she says. "I knew that I wanted to find my way back to entrepreneurship in some way but didn't know what that was going to look like."
"As an entrepreneur, you can feel really lonely as you're going through the highs and lows of running a business or starting a business. And so it's really cool to be among others."
Her sister, Jade, and Lopez had continued working together and had built an app for consumers to find local cannabis dispensaries, place orders online, and schedule pickups. They asked Gabriel if she'd like to come back to California and join them. "I took that leap of faith on myself and quit my job," recalls Gabriel. Their company, called Greenlight Technologies, was launched in 2018 when cannabis recreational use was legalized in California. The stars aligned, the app went viral, and the company was acquired nine months after it launched. "It was a great learning process," Gabriel says. "My team and I really love building technology products. For us, it's about how we can make the experience better not only for the consumer but for the businesses at the same time."
Success with Greenlight led the co-founders to start Drop Delivery. One of the biggest lessons Gabriel has learned from all of her businesses is "'no' will lead you to the right 'yes.'" That's especially true regarding fundraising. "We've tried to go for traditional capital and investment, pretty much for every company that we've ever started or been a part of, and it never worked," says Gabriel. So last summer, the team decided to try crowdfunding for Drop Delivery. In just seven weeks, they raised $1,070,000, maxing out their round with almost 2,000 investors. "That was the right 'yes' for us," says Gabriel. "And we get to have shareholders and investors that are normal people that look like me and my team, and that want to have stakes in a company that they believe in."
Rolling Stone Culture Council has been an important vehicle for Gabriel to gain greater visibility for Drop Delivery. With all of her companies, she and her team have focused on building technology and remaining in the background. "Nobody ever knew who we were," she says. "But with Drop Delivery, we wanted to be really strategic. There is value in sharing your voice and having people know who you are. I think it has been priceless to share our thoughts through [Rolling Stone Culture Council]." Connecting with other members has also been beneficial for her. "As an entrepreneur, you can feel really lonely as you're going through the highs and lows of running a business or starting a business. And so it's really cool to be among others."