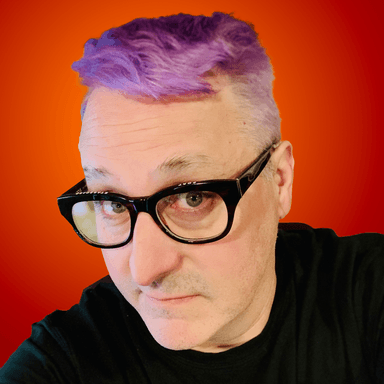 Bob Bonniol
Chief Creative Officer
MODE
Seattle, WA
Member Since March 2022
Skills
Business Consulting
Creative Direction
Customer Experience
About
I have served as Chief Creative Officer at MODE Studios for 25 years, working with clients like Walt Disney, General Motors, NBCUniversal, Activision, Marvel Studios, Live Nation, AEG, JMW, GPJ, and countless producers, recording artists, and brands to create moments that CONNECT audiences, create community, and elevate joy. In 2021 I founded MetaMODE as the first hybrid experience agency in the metaverse - Sharing my extensive experience on web3, blockchain, NFTs, game engines, and immersive experiences to drive strategy and execution of metaversal engagement. I have Chaired the MFA in Video for Performance at California Institute for the Arts; have lectured or been in Residency at Yale University School of Theater, North Carolina School for the Arts, the Banff Centre, and have led numerous master classes and retreat/workshops in experiential creative and brand strategy. Book me to speak at your event or conduct a workshop on: Web3, NFTs, the Metaverse, the business of creative, creativity in leadership, brand activations, XR/AR/VR, brand strategy, live spectacle, and content creation. I apply the lessons and experience of my creative practice to advising and collaborating with leaders from other industries. I am currently a coach in Seth Godin's altMBA program, and I can provide you coaching or consulting on decision making, mindset, challenge discovery, and creative or strategic visioning. I believe that magic is real.

Bob Bonniol
Chief Creative Officer
Company details
MODE
Company bio
MODE is celebrating it's 25th year this year. We are a hybrid experience agency, and we believe that every time we gather any audience, we are engaging in community building. Our practice focuses on producing and creative for immersive platforms, brand activations, retail environments, broadcast, and live entertainment. We've worked with Disney, NBCUniversal, General Motors, Live Nation, AEG, Marvel Studios as well as creative agencies and artists beyond counting.
Area of focus
Events
Creative Agency
Online Portals