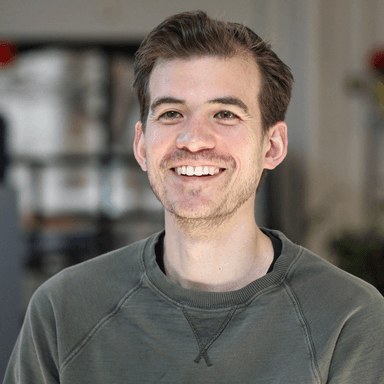 Brian Chin
Co-Founding Partner
p3 Maine
Portland, Maine Area
Member Since January 2021
Skills
Creative Direction
Video Production
Leadership
About
Brian is a commercial film director and co-founding partner of a creative video agency in Portland, ME. In addition to his professional work, he volunteers as Board Chair of a youth-development nonprofit organization, serves on a development committee for the Portland Museum of Art, and volunteers sharpening knives at the local soup kitchen. Brian is generous with his time and effort, and is passionate about helping the community through his experience in: organizational governance, business development, technology, and of course creative production. Brian's hobbies include furnituremaking, cooking, and outdoor activities with his wife, Kerrie.

Brian Chin
Co-Founding Partner
Published content
expert panel
The future of marketing is video, so jump on board now. It's no surprise that video content has dominated marketing across various industries. Apps like TikTok and Instagram's IGTV and Reels features allow you to better engage consumers with short clips about a given product or service. However, every business has their own unique approach to video marketing. So, to offer some tips on how to leverage video for your particular business, eight members of Rolling Stone Culture Council explained their tried-and-true strategies and how you can replicate them for your own success.
expert panel
Don't let the silos of your day-to-day work hinder your ability to collaborate as a team. Collaboration is often the key to creativity and progress in business. However, busyness can sometimes get in the way of purposeful collaboration across an organization. Finding time to brainstorm and work with other teammates can be a challenge when you're bogged down with a lengthy to-do list, but it's essential to prioritize cross-team communication if you want to move your business forward. To offer guidance on where to start, a panel of Rolling Stone Culture Council members shared tips for breaking down the silos of your day-to-day work and improving collaboration within your organization.
Company details
p3 Maine
Company bio
p3 is that little sliver of goodness when you cross a video production company with a creative agency. Born in 2011. Evolving ever since. p3 is a collaborative video agency that thinks like strategists and creatives, and executes like a video production company. All with a singular goal to create content people want to watch. Content that cuts through the clutter to elicit emotion and inspire action.
Area of focus
Creative Agency
Video Advertising
Animation