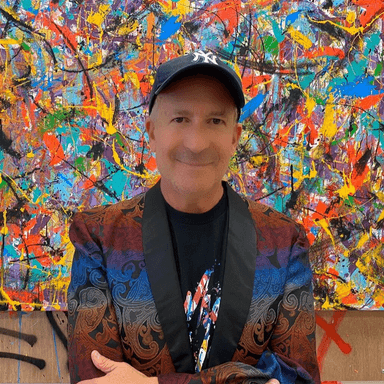 Larry Dvoskin
Founder & CEO
Miracle Music Inc.
Los Angeles, CA
Member Since January 2021
About
Mr. Dvoskin is a #1 Amazon Books best selling author, #1 AC Radio Hit Music Artist 12/2020, Grammy nominated Music producer, entrepreneur, investor, music consultant. In a variety of roles his credits include David Bowie, Sean Lennon, Al Jardine of The Beach Boys, Sammy Hagar, Bono, Unicef, UN, RCA, EMI, Warner Brothers, MTV, CBS, ABC, and many others. He has taught Songwriting at the NYU School of Professional Studies for 22 years, and as a creator and executive producer has sold television shows sold to NBC, MTV, Logo, and others. He is the Founder and President of Miracle Music Inc, and A GalaMusic Artist in residence.

Larry Dvoskin
Founder & CEO
Company details
Miracle Music Inc.
Company bio
Miracle Music Inc. is a world-class team of music creators founded by Larry Dvoskin. Our team has worked with Katy Perry, MGMT, Alicia Keys, David Bowie, Shakira, Andre 3000, Sean Lennon, Bono, Bad Company, Unicef, MTV, NBC, Madonna's Maverick Television, Logo, Warner-Chappell Music, RCA Records, Universal Records, Capitol Records, Sony Music, etc. Our goal is to help creators bring their visions to life and success!