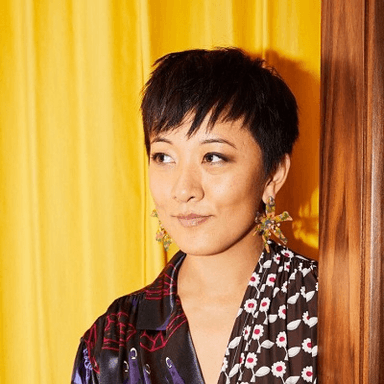 Meg He
Co-founder and co-CEO
ADAY
New York City Area
Member Since October 2020
About
My passion is creating meaningful integrated experiences between technology, people and brands, as well as being a business leader of high performing e-commerce, marketing and technology organizations. I am an investor turned operator with experience growing digital-first brands, also skilled in entrepreneurship, the future of retail, women in technology, cultural diversity (especially LGBTQ+), entrepreneurial organizations, growth marketing, customer acquisition, brand marketing, SEM, affiliate marketing and email marketing. With my co-founder, I was named on the Forbes 30 Under 30 list for Retail and E-commerce and also as one of Goldman Sachs' 100 Most Intriguing Entrepreneurs. ADAY has been named by Fast Company as one of the World's Most Innovative Companies and one of Business Insider's Female Founded Startups to Watch. Previously, I led marketing and growth efforts at Poshmark and Goldman Sachs. I am also a champion of women's issues and diversity initiatives (especially Asian and LGBTQ+). I graduated from Oxford University with a BA in Economics and Management and hold an MBA from Stanford University. Previous speaking engagements include TechWeek, Ellevate, Asian Women in Business, and StartOut, Stanford, Chicago Booth, NYU, School of Visual Arts, Verizon, New Museum, the Wing, Highline Ballroom, OATH, Berlin Cameron, Ascend Inspiring Across Generations. I have also been featured in publications and TV, including the New York Times, Wall Street Journal, Forbes, Vogue, Fast Company, Cheddar and the Financial Times. I'm interested in Board positions, speaking opportunities and advisor roles.

Meg He
Co-founder and co-CEO
Published content
expert panel
A business's best advertisement is a happy customer. Word-of-mouth has long been touted as one of the best ways to attract new customers. Prospective consumers want to know how your product or service can directly and positively impact their lives, and customer testimonials can clearly demonstrate that value.  However, it can be challenging to build up a loyal base of advocates who will promote your business to their networks. To offer some actionable steps you can take, 11 members of Rolling Stone Culture Council explain a few strategies that have helped them create true product advocates and why they've been so effective for their businesses.
expert panel
For modern consumers, it's no longer enough to simply sell a product. With the rise of social activism, customers are more interested now than ever in what the companies they support stand for. When you support a cause your customers believe in, you can create a loyal following of fans and do good at the same time. But not every business has a natural lean toward social causes, so how can they find a way to make their brand truly stand for something bigger? Below, members of Rolling Stone Culture Council share their tips for brands that want to be part of a movement and create real change for their customers.
Company details
ADAY
Company bio
We value time and experiences above all else and sometimes, feel overwhelmed with the amount of *stuff* in the world. We want to do more, own less and spend time on the things and people that matter to us. We were brought together by this love of simplicity. As a team, we embrace being international citizens — our founders Meg (yoga teacher) and Nina (former competitive gymnast) were born in Beijing and Frankfurt, eventually connecting in London and moving together to New York.