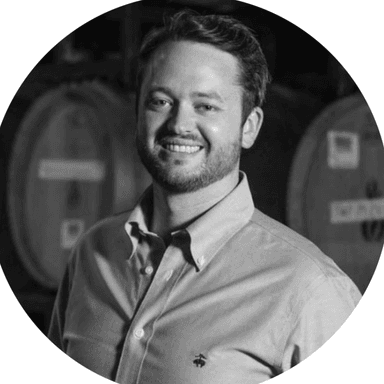 Michael Kennedy
Founder & President
Component Wine Company
St. Louis, MO
Member Since April 2021
Skills
Wine
Restaurants
Food and Beverage
About
Kennedy created the Vin Fraîche Wine Group in 2018, after launching three distinct wineries in Napa Valley, Bordeaux and Tuscany. His drive to create wines of freshness, vibrancy and life has created a thread of commonality in the wines throughout the brands. His passion for wines that are complex, long lived and built for food has driven him to assemble a team of winemakers and friends that help create wines of substance. In 2017, Kennedy was named to Forbes Magazine's 30 Under 30 list for his work in the wine industry. He has been called a "Rising Star" by Food & Wine Magazine, "Super-Somm" by Bloomberg's Elin McCoy and a "Top Young Entrepreneur in America" by Business Insider. He splits his time between Napa Valley, Bordeaux and his hometown, St. Louis. He and his beautiful wife Rachel have two sons. To contact Michael, please email michael@componentwine.com.

Michael Kennedy
Founder & President
Company details
Component Wine Company
Company bio
Component Wine Company creates single-varietal, single-vineyard wines from Napa Valley & Bordeaux France. Our goal is to provide an intimate & elevated experience in which you learn about the intrinsic characteristics of each grape and each region. How can you discuss the influence of Petit Verdot in a great blend without knowing it intimately first? We hope to aid in that pursuit, while producing some delicious wines along the way. We produce what we believe to be the most honest expression of single varietals from the finest vineyards in Napa Valley and Bordeaux. In Napa, for example, our 100% Sémillon is grown from the oldest organic Sémillon vines in the valley, planted in the heart of Yountville in 1987. We then vinify the wine in concrete egg and neutral French oak, to preserve the freshness and bright character of Semillon. This combination allows this low alcohol wine to express it's natural texture, structure and vibrancy. In Bordeaux, our Cabernet Franc comes from a small family vineyard named "La Carrière" on the top of the St. Emilion plateau bordering Château Pavie and Château Troplong Mondot, with clay so thick that you need a shovel to dig more than a couple inches deep. Scattered in the soil are chunks of limestone, which is no surprise for this site due to the ancient limestone quarry less that a hundred yards away. And to top it off, the wines from Bordeaux are made by the renown winemaking team from Château Lynch-Bages in Pauillac. Our vineyard sources are as solid as any, but our desire is simple: to give you an intimate experience with varietal and place.