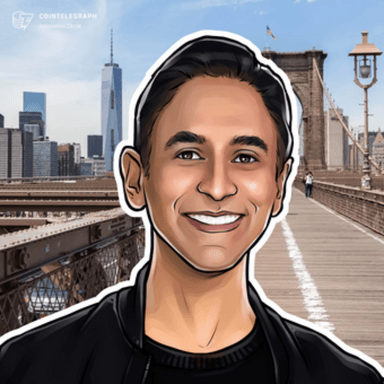 Shiv Madan
CEO
Moonwalk
New York City Area
Member Since August 2022
Skills
Software Programming
Web3
Investor
About
Shiv is a founder, builder and investor in the Web3 space. He is CEO of Moonwalk.com, the leading Web3 loyalty platform, where he works with brands and creators from Kevin Hart to CBS Television. He was previously founder of Ability AI (wearable data) and Blockparty (NFT tickets).

Published content
expert panel
Host the most memorable summer event this year by following these essential entertainment tips. Summertime brings a vibrant array of festivals, outdoor events, fairs, concerts and more. This means hosting a successful event during this lively season requires careful planning and attention to detail to make it stand out. Here, Rolling Stone Culture Council members share the factors that contribute to a flourishing summertime event, from engaging activities to a focus on the attendee experience, and the steps you'll need to take to create one. By understanding the importance of these components and incorporating them into the planning process, event organizers can create an unforgettable experience that leaves attendees thrilled, satisfied and eagerly looking forward to the next one.
Company details
Moonwalk
Company bio
We're Moonwalk. We're the easiest way to launch on Web3 with no-code. Our no-code SaaS platform helps brands and creators engage and reward their communities using NFTs, social tokens, branded wallets and over 50 types of utility. We're helping the world's biggest names across entertainment, music, sports/esports + more.
Area of focus
Fintech
Blockchain
APIs