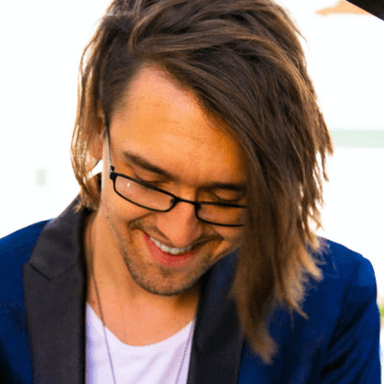 Tyler 'Jett' Prescott
Founder & CEO
PennyFly Entertainment
Los Angeles Area
Member Since April 2021
Skills
Music Production
Marketing
Cyber Security
About
After experiencing the business side of the industry first hand as an artist, Jett pivoted his focus towards spearheading a first-of-its-kind label platform, PennyFly Entertainment, to place more freedom and profit back into the hands of artists themselves. With PennyFly's success burgeoning, Jett is redefining his passion for music and remains eager to bring his own 'retro-electro' piano rock sound to the world stage. As a tech and crypto/NFT enthusiast Jett additionally maintains a degree in Cyber Security from Penn State. Once dubbed "Elton John meets John Lennon" by Music Connection, Jett seeks to combine the style, musicianship, and influence of the original masters with his own unique flair. Expanding on his origins as a self-taught musician and songwriter, Jett has spent countless hours refining his sound through working with the likes of PJ Bianco, Gary Miller, and Scott Hull among others.

Tyler 'Jett' Prescott
Founder & CEO
Company details
PennyFly Entertainment
Company bio
PennyFly has been named a semi-finalist in Pepperdine's renowned "Most Fundable Companies" competition going into 2021, the first record label platform to be recognized in this capacity. Founded on the core belief that creators deserve better treatment from the industry, PennyFly offers something new: no longer do artists have to sign away the entirety of their rights, creative freedom, most of their revenue, and ultimately their life to achieve major-label results. Many of today's artists continue to prove mainstream success does not require signing everything away to a label, but it does require an experienced team. PennyFly represents a vast network of relationships with the industry's top producers, PR firms, playlist curators, digital marketers, radio promotors, distributors, and more - our marketing strategists have worked with the worlds top selling artists, formulating and executing countless successful campaigns for major labels. We have spent years combining our relationships and experience to offer the same high-caliber services to artists under much fairer deal structures.
Area of focus
Music
Music Label
Independent Music