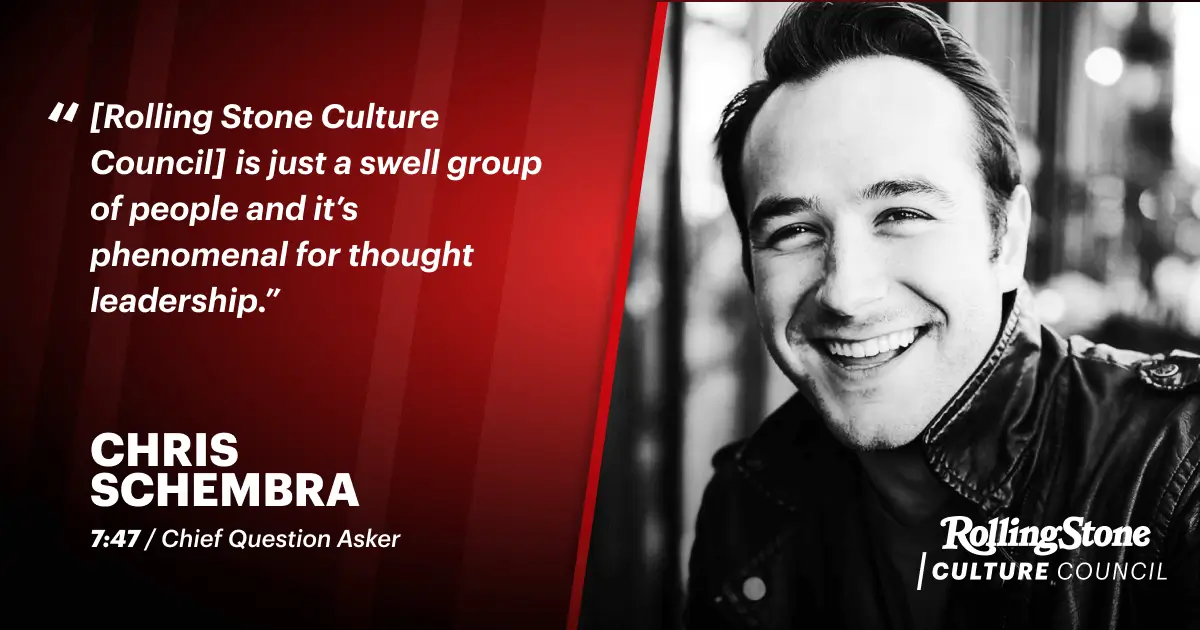 Chris Schembra's business, 7:47, evolved from a simple question he asked at a series of dinners he hosted for friends: if you could thank one person in your life — someone whom you had never before thanked — who would that be? "We saw people open up and share the most amazing stories," Schembra recalls. "Pretty much everyone cried every time."
It was 2015 and Schembra was working with veteran actor Tony Lo Bianco, producing plays in Europe. It had been a sweet gig for five years, but Schembra was unfulfilled and felt himself headed down a dark and familiar path. In his early twenties, he had experienced severe depression that had led to jail and then to rehab. "I knew I didn't want to go back there again and I had to act quickly," he says. A recent trip to Italy and his experience with Lo Bianco, who hosted engaging family-style dinners at his Upper West Side apartment, got Schembra thinking about the connection between food and community. So he experimented with making his own pasta sauce and invited some friends to his apartment to try it.
"I invited 15 friends who hadn't met each other," Schembra says. "They arrived at 6:30, dinner was served at 8:00, but at 7:47, we delegated 11 specific tasks, empowering people to work together to create the meal. And the people came alive." The pasta sauce was a hit, but more so the conversation that was sparked by Schembra's gratitude question. So he continued to host dinners, feeding more than 800 people at his home that first year. He attracted an eclectic group of guests, from Fortune 50 CEOs to Academy Award winners to Super Bowl Champions, but it wasn't until company leaders started contacting him that he realized he was sitting on the foundation for a bonafide business.
"Just to meet people through [Rolling Stone Culture Council] has been tremendous. I've already done business with one person I met."
Schembra began hosting events for corporations that hired him to help "create cultures of belonging" and "help their people become a little bit less lonely and a little bit more humanly connected" with the goal of motivating and retaining top talent. His business was growing, he had written a book, Gratitude and Pasta: The Secret Sauce for Human Connection, and had just returned from Italy in February 2020 when everything changed. But while the world was shutting down, Schembra felt strongly that "people need what we do, now more than ever." So he began hosting virtual "gratitude experiences" for his friends, creating a vibe similar to his early pasta dinners.
Eventually, his corporate clients started calling, asking for help keeping their newly-virtual employees emotionally connected. "We ended up accidentally creating a virtual gratitude experience that takes place over zoom for 90 minutes," Schembra says. That offering has allowed him to scale his business exponentially with clients such as Microsoft, Google, IBM, Dell, Accenture, and many others.
Pre-pandemic, 7:47 was able to host 50 to 70 in-person events a year. But since March 2020, the company has hosted close to 300 virtual experiences, with clients bringing in an average of 50-100 people per session. Some use 7:47 for employee team building while others offer the experience to their customers. "My goal is to go in and create the safest space possible so these people are going to talk about their conflict, their trauma, giving gratitude to people they never thought to thank," says Schembra. "And they'll literally tap into shit within their soul. It's giving people a platform to share an authentic story from their past."
While he's hired some facilitators to help with events, Schembra intends to remain intimately connected to the core of the business. "My goal is to stay connected to the product and meet some really freaking awesome people along the way," he says. "I want to get the benefit of meeting our clients."
As a member of Rolling Stone Culture Council, Schembra has had the opportunity to contribute to Expert Panels and to write long-form articles related to the topic of gratitude. "It's just a swell group of people and it's phenomenal for thought leadership," he says. The brand's visibility and credibility gives him broader exposure to readers, who regularly comment on his articles. Schembra also values the connections with other members. "Just to meet people through [Rolling Stone Culture Council] has been tremendous," he says. "I've already done business with one person I met."