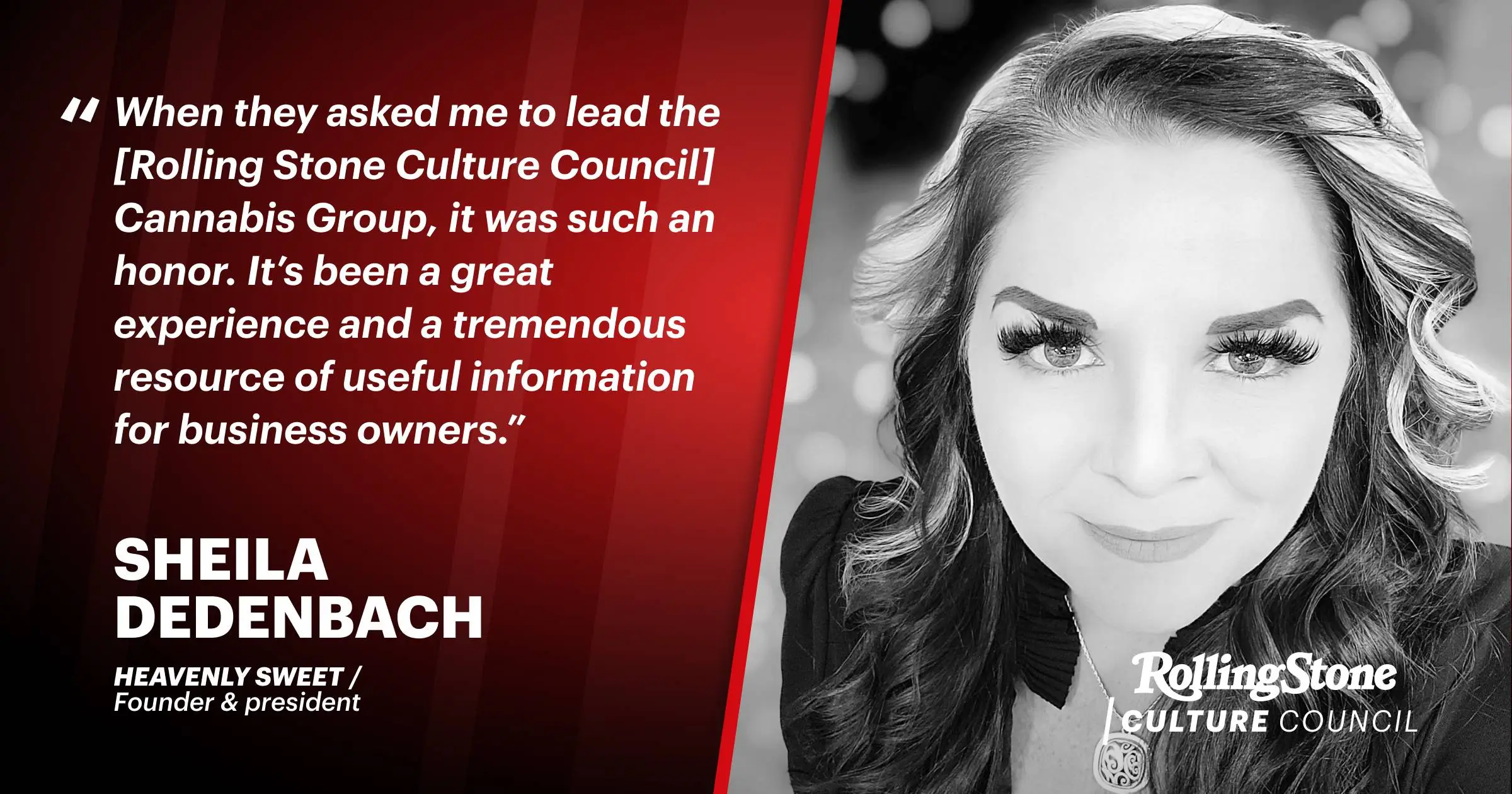 Sheila Dedenbach is a red wine drinker, not a cannabis consumer. But that didn't stop her from identifying a gap in the cannabis market fourteen years ago, and building a highly successful company around it.
During the financial crisis of 2008, Dedenbach found herself laid off from a "dead-end job", with three children to support as a single mom. "I had a hard time finding something that paid well enough, so I thought, 'I'm going to start my own business and create my own job,'" she recalls.
A lifelong cook and baker, Dedenbach stumbled upon her opportunity when she accompanied a friend to a medicinal cannabis distributor (at the time, only medicinal cannabis was legal in California). She noticed that baked edibles, such as rice crispie treats, were packaged in clear sandwich bags with no labels. "They weren't labeled with potency and I had no idea who manufactured them," says Dedenbach. "There was no accountability and there didn't seem to be any quality control." The bud tender's advice: "I wouldn't eat more than half because they're pretty strong." Dedenbach was appalled. "I walked out of there and told my friend, 'I could do this so much better.'" And so Heavenly Sweet was born.
Dedenbach started researching the process for infusing food with cannabis, drawing upon her experience as both a private chef and a confectioner. "I played around with different strains for different food combinations and started with chocolates and truffles," she says. Retailers began asking for additional products and she was off and running, starting in her own kitchen and then eventually moving into a commercial facility. "We operated as a medical collective because at the time you could not get a commercial license to manufacture cannabis products," Dedenbach says.
"I've always been passionate about writing so being able to be a contributor to such a prestigious brand is very fulfilling. To have a platform where my thoughts and opinions are shared and valued is validating."
When recreational cannabis was legalized in 2016, the industry became more regulated and Dedenbach was compelled to reduce the number of products she sold. Of particular concern to her: laws that restricted edible products that needed to be frozen or refrigerated below 41 degrees. "I did get them to make an exception for cannabutter concentrates but I had to fight," she recalls. Her reputation for high standards and accountability paid off.
"Early in 2010, we were the first edible company to begin lab testing our products, the first to put nutrition panels and dosing schedules on our products," she says. "That was about a decade before the state asked us to do it." In fact, when the state began gathering information on cannabis businesses to determine the standards that should be used for compliance, Dedenbach's manufacturing facility was frequently toured because of its high standards. "We've always approached things with integrity, to inform the consumer what they're getting," she says. "And it all derives from that first visit to that dispensary with the package that had no information whatsoever."
Dedenbach's Heavenly Sweet branded products — cannabutter, savory crackers, caramel corn, chocolates, and cereal bars — are made at her 9,000 square foot manufacturing facility, SD Pantry. She sells to approximately 600 retailers in California, and also private label manufactures products for other brands. While the business is currently 85% Heavenly Sweet and 15% private label, Dedenbach plans to add more private label work next year. "I believe the future of cannabis manufacturers is that we manufacture multiple brands," she says. Creating a brand and manufacturing it is an arduous and expensive proposition, she explains, so it makes sense for new enterprises to have their products made by an established and fully licensed company, like SD Pantry.
As a member of Rolling Stone Culture Council, Dedenbach is leader of the Cannabis Group on the member forum. "When they asked me to lead the group, it was such an honor," she says. "It's been a great experience and a tremendous resource of useful information for business owners." Dedenbach also contributes regularly to Expert Forums and draws upon her entrepreneurial experience to pen long-form articles. "I've always been passionate about writing so being able to be a contributor to such a prestigious brand is very fulfilling," she says. "To have a platform where my thoughts and opinions are shared and valued is validating."