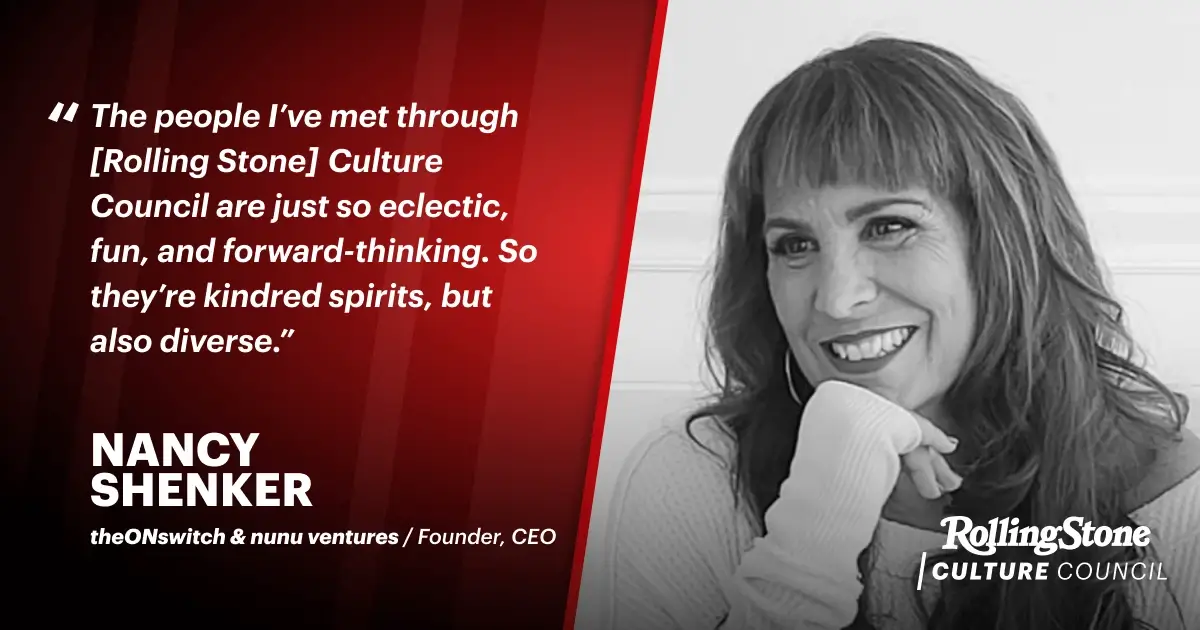 "The agency of the future is really the one that I created eighteen years ago," says Nancy Shenker, CEO of theONswitch, a marketing and branding company. She's talking about creativity and occasional rule-breaking combined with low overhead. "I'm charging clients for my brain and my hands, which I get dirty up to my armpits," she says. "I never believed in having a lot of layers and the flash and sizzle of agency life." She was frequenting WeWork before it was chic to do so, and her entire team is now composed of independent contractors. "I have always chosen to remain at a size where I could personally send every client a status report every Friday," says Shenker.
It wasn't always that way: she had a small team and an office in 2008, but the recession forced her to shut everything down. It was a lesson she took to heart. Now, she assembles what she calls "superhero justice leagues," choosing teammates according to what the specific challenge demands. The structure has been her superpower throughout COVID. "Having lived through a previous shitstorm, I just said, 'okay, here we go again.' I had just come back from a trade show in Vegas and it felt very much like the last supper."
Business slowed down, but there were no employees to lay off and no rent to pay, so Shenker figured she could wait out the pandemic. She spent time working on her personal brand, bought video equipment and got comfortable on camera, and landed a few solid writing clients through nunu media, a company she founded to house her personal creative work, and named after her late father's pet name for her.
Before Shenker started her own company, she worked for several years in marketing roles at major financial institutions such as Citibank and Mastercard. "I inadvertently fell into financial services marketing," she says. "I realized that even though I had never taken a class in economics, storytelling was a really important skill no matter what industry you were working in." But she came to dislike the industry and welcomed a job offer as CMO of Reed Exhibitions, a large trade show organizer. The job, she says, "checked off two boxes — I finally made it into the C-Suite, and I got out of financial services into an industry that was much more fun." Nonetheless, after three years she came to realize that her happiness was not predicated so much on what industry she was in, as on her ability to be creative and unencumbered by bureaucracy. "So before anybody was jumping ship and becoming a founder, I started my own marketing consulting practice in 2003," says Shenker
"When I found out about the [Rolling Stone Culture Council] community, that was the icing, the whipped cream, and the cherry on the cake."
Her goal was to give small businesses access to the same kind of high-quality marketing services that were typically only affordable for big brands. While she was growing her company, she also began writing, winning contests sponsored by The New York Times and Self magazine. Her company grew quickly, even though Shenker made "every rookie mistake you could make launching a business." After the recession decimated what she had created, she took a pause and then built the business back up.
Three years ago, Shenker moved her business from New York to Phoenix to be closer to her elderly mother; she had also heard positive things about the business climate. It turned out to be a fortuitous move. In Phoenix, she met Sarah Johnson-Cicala, a 35-year-old marketing and PR executive who had recently moved to the city, and the two started working together in January of 2021. "She understands more about social media than I do and she's just a phenomenal creative director," says Shenker. "She can get ideas out of my head into execution. She's also way nicer than I am, so when it comes to new business development, I'm the hunter and she's the schmoozer." Shenker calls the collaboration "an intergenerational Venn diagram, where we focus on commonalities instead of differences." The company has grown 400% since April, with a diverse stable of clients.
At first, Shenker was attracted to Rolling Stone Culture Council primarily as an additional platform for her writing. "Some of my posts that related to pop culture didn't really fit on the other platforms that I write for," she says. "But when I found out about the community, that was the icing, the whipped cream, and the cherry on the cake." She had tried other networking communities via Zoom during the pandemic and found most boring and formulaic. "The people I've met through [Rolling Stone] Culture Council are just so eclectic, fun, and forward-thinking," says Shenker. "So they're kindred spirits, but also diverse."