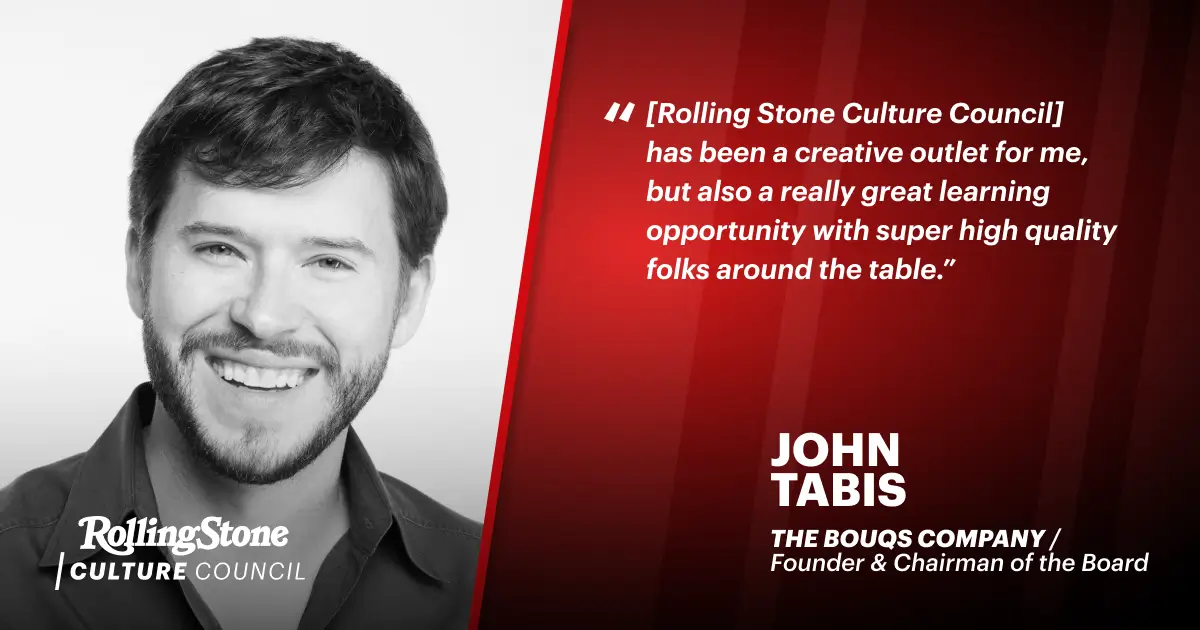 In the early days of his career, John Tabis says that he was more concerned with "collecting the best business cards" than with seeking out work that made him truly happy and fulfilled. He worked for Bain & Company, Noble BBDS, and Disney, and while he found that each job helped him unlock more clues to his true calling, he was never completely satisfied. "I love the really big thinking," he says. "But I've never been fully comfortable, when around a bunch of creatives, that I'm as creative as them. And I've never been fully comfortable, when around a bunch of suits, that I'm as suit as them. So I've always been a guy without a home."
But Tabis found his home in the world of entrepreneurship, where he's had the opportunity to wear both the creative hat and the suit hat. Nine years ago, his college friend, Juan Pablo Montufar, reached out to Tabis for some advice. He had moved back to Ecuador to run his family's flower farm, and wanted to establish the company as a brand that valued sustainability, fair labor practices, and product quality and freshness. Tabis drew on his experience with various brands, did some research on the floral delivery industry, and pondered his own experience with buying flowers online. "I thought, wow, this is fundamentally broken and it could be fixed," he recalls.
A few months later, In January 2013, Tabis and Montufar decided to start a company together. The Bouqs Company was launched as a direct-to-consumer flower delivery company that shipped blooms straight to consumers from farms in South America. "We deployed technology and processes such that the farm hands themselves could pack a consumer-ready bouquet that was literally in the ground six hours prior," says Tabis. "We effectively had to recreate the entire process at the farm."
"A lot of what inspired me to write was my life experience in building a company. And I also learned so much from other members of the [Rolling Stone Culture Council]."
Of course, not everything went smoothly. The day the business launched, there were no boxes in stock so Montufar and his family built them by hand with tape and cardboard. Then there were the hydrangeas that arrived to customers brown and wilted, and the Valentine's Day that Tabis and his team spent twenty hours, four days in a row, simply answering customer emails. "The journey of starting a company is all about failing," says Tabis. "That's a painful, ego-destroying process where you learn how great you are not."
And then, hopefully, you learn how great you are. Eight rounds of funding later (totaling more than $88 million), the kinks have been worked out. Bouqs now works with more than 100 farms, mostly in South America. And while 90% of the company's business is still direct-to-consumer, Bouqs now also has its own retail business in Beverly Hills and handles weddings and corporate events.
Now that the company has moved well past the messy startup phase, Tabis has stepped away from day-to-day management and is currently chairman of the board. A new CEO was hired at the onset of the pandemic. "I was looking to fire myself from the CEO job four years in," Tabis says. He thrives in a fast-moving startup environment but doesn't enjoy the management responsibilities that come with the CEO role in a more established company.
To maintain a presence — and make an impact — in the world he loves best, Tabis joined venture capital firm Wavemaker Partners as a managing partner last year. The firm, says Tabis, "invests in very early-stage founders who are addressing big problems in underserved markets, geographically and sector-specific." Bouqs, he says, is a good example of the kind of deal that would be attractive to him as a VC — a company in a very low-tech, ordinary industry that leverages technology to disrupt and gain a competitive advantage.
Rolling Stone Culture Council, says Tabis, "has been a creative outlet for me, but also a really great learning opportunity with super high quality folks around the table." He's been a regular contributor to Expert Forums, where he shares his experience as a company founder. "A lot of what inspired me to write was my life experience in building a company," Tabis says. "And I also learned so much from other members of the council."