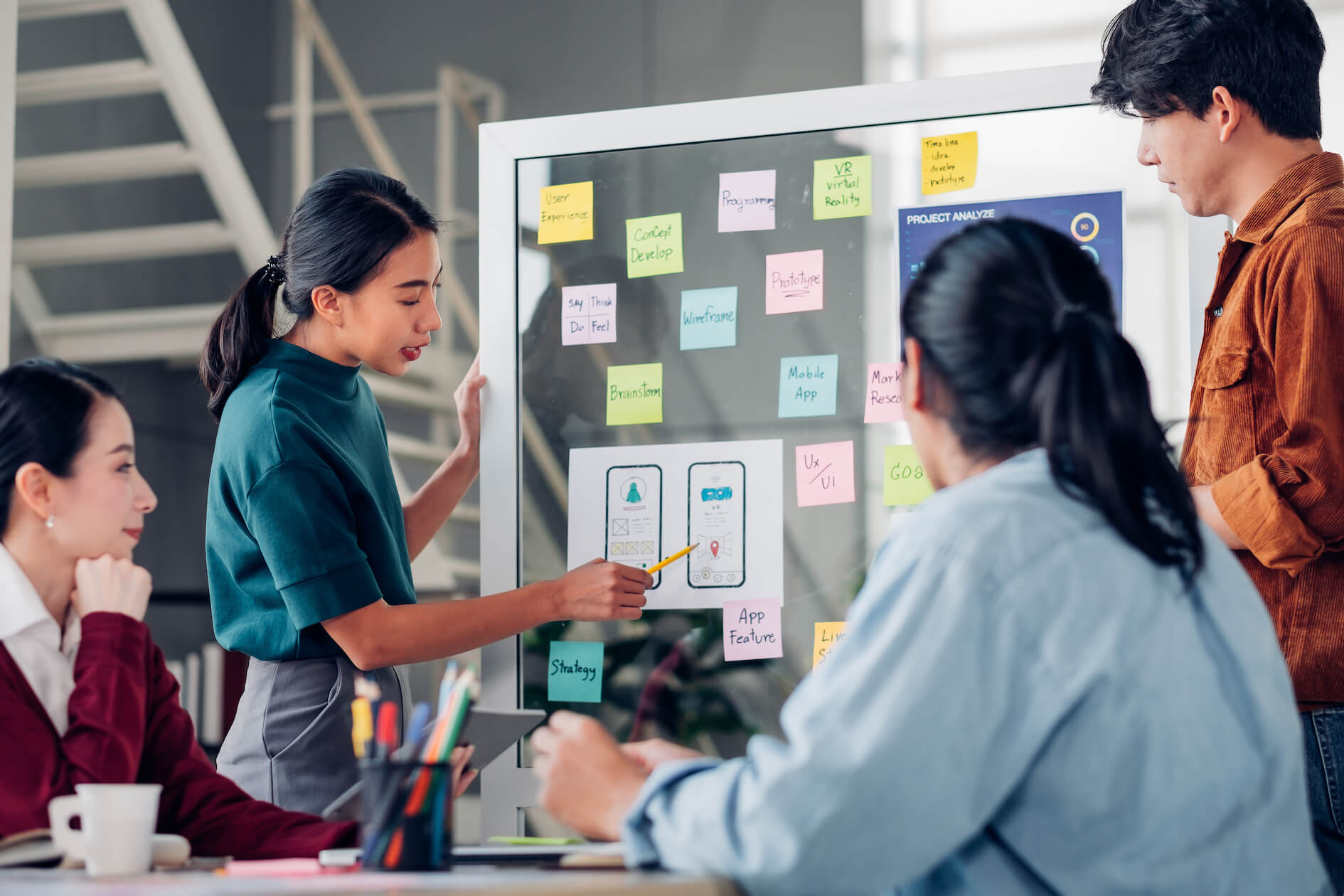 Arts and culture businesses are a vital part of the American economy. According to the US Bureau of Economic Analysis, arts and culture economic activity accounted for 4.2 % of GDP, or $876.7 billion in 2020 (a decline from previous years, due to Covid). And the industry employs more than five million people. What makes arts and culture businesses so successful?
Creating a culture of digital disruption within the arts and culture sector is one key factor. By embracing new ideas and constantly pushing the market trends envelope a bit, your business can grow, evolve, and thrive in today's competitive environment.
Benefits of fostering a culture of digital disruption
Creating a culture where digital disruption to the industry is encouraged can help your organization stay competitive by generating new ideas, products and services. Be aware that sometimes you need to be patient and persistent, because not all those ideas will immediately "work" in an obvious way.
For instance, the Post-It Note started out at 3M in 1968 as a failed attempt to create a super-strong adhesive. Dr. Spencer Silver accidentally created a "low-tack", reusable pressure-sensitive adhesive. The "solution without a problem" hung around 3M offices until 1974 when Silver's colleague, Art Fry, decided to use the adhesive to anchor his bookmark to his hymnbook. It took a few more false starts, but when the Post-It Notes were finally rolled out in the US in 1980, they flew off the shelves, and continue to be a "staple" of every office today.
Digital disruption within the arts includes such art works as 3D printed replicas of classic paintings, and canvases that constantly morph and change. You may find new ways to use virtual reality and various types of digital art. Visual, musical, and performing artists are always coming up with new styles and new digital platforms that help them stay top-of-mind.
When something that feels disruptive to the industry really "works", your company can forge a totally new path, leading to improved financial performance, as well as greater name recognition.
In addition, an innovatively disruptive culture can help your business attract and retain top talent. Employees want to work for businesses that value autonomy, and are creative and forward-thinking, especially the digital native generations, millennials and Gen-Zers.
It's also worth pointing out that such an innovative culture creates a positive work environment and can improve morale for the whole team. It's not just the digital natives who want to have fun at work every day; everyone wants to be part of something new and exciting.
How to create a culture that encourages digital disruption
1 - Digital disruption in the arts and culture industry requires a company-wide mindset where creativity, risk-taking and change are valued. When everyone in your business adopts this type of mindset it becomes easier to generate intriguing new ideas.
2 - To encourage this type of productive creativity, establish an environment where employees feel comfortable sharing their ideas. Let them know that trying new things is an exciting part of the job, and that failure is expected, not punished. With some encouragement and guidance, most people learn to identify reasonable and calculated risks that ultimately lead to impactful change.
3 - Reward employees for their creativity and impact on changing digital "norms" in the arts and culture industry through bonus programs, awards, or recognition. This will show them that their new ideas are valued and appreciated.
4 - Encourage out-of-the-box thinking by setting aside time for brainstorming sessions. Brainstorming can be done individually, in small groups, or as a whole company. If you're stuck in a rut, consider hiring an outside consultant to help jump start the process.
5 - Experiment with different ways to be creative, from "what if" scenarios to brainstorming sessions to "exploring unintended consequences" sessions, and many more.
6 - Be open to digital disruption ideas that come from external sources as well, such as customer feedback, competitors, hired agencies, or the public. This is called "open innovation" and often proves to be just as valuable as the disruptive and creative ideas that bubble up from within your company.
Successful disruption is about people
7 - If you want to encourage the development of impactful, digitally disruptive ideas in your employees, start by setting the tone from the top. As the saying goes, "culture eats strategy for breakfast." You need to show your employees that you're open to new ideas and willing to take risks. The digital transformation of products and ideas is nearly limitless and it starts with the leaders.
8 - It's also critical to create a customer-focused culture. There is a fine line between a good product or service and one that is truly remarkable. That gap can often be filled by employees who are paying attention to what customers are saying, complaining about, praising, and asking for. When all your team members put their highest energies into the customer experience, it becomes a cultural expectation.
9 - Another way to encourage an innovative culture is to give everyone the opportunity to be creative, regardless of where they work or in which department. Everyone likes to feel like they have some autonomy and choice about what they do and how they do their work. Let everyone feel like they are an "intrapreneur" and can develop new ideas that might actually be implemented.
Overcoming challenges of developing disruptive ideas
Some challenges may arise when trying to implement a culture where digital disruption is the goal. These may include: resistance from employees, difficulty changing the culture, and lack of resources.
To overcome these challenges, it is important to have a clear vision for the type of open and creative culture you want to encourage. Be persistent in your efforts and make sure all employees are on board with the changes and are given the opportunity to contribute their ideas. Finally, provide employees with the resources they need to be successful.
The bottom line is that strengthening a culture where team members feel empowered to think outside the box is essential for arts and culture businesses to grow and succeed. By encouraging creativity and risk-taking, leading from the top, and valuing every employee and customer, you can create an environment where new ideas flourish.