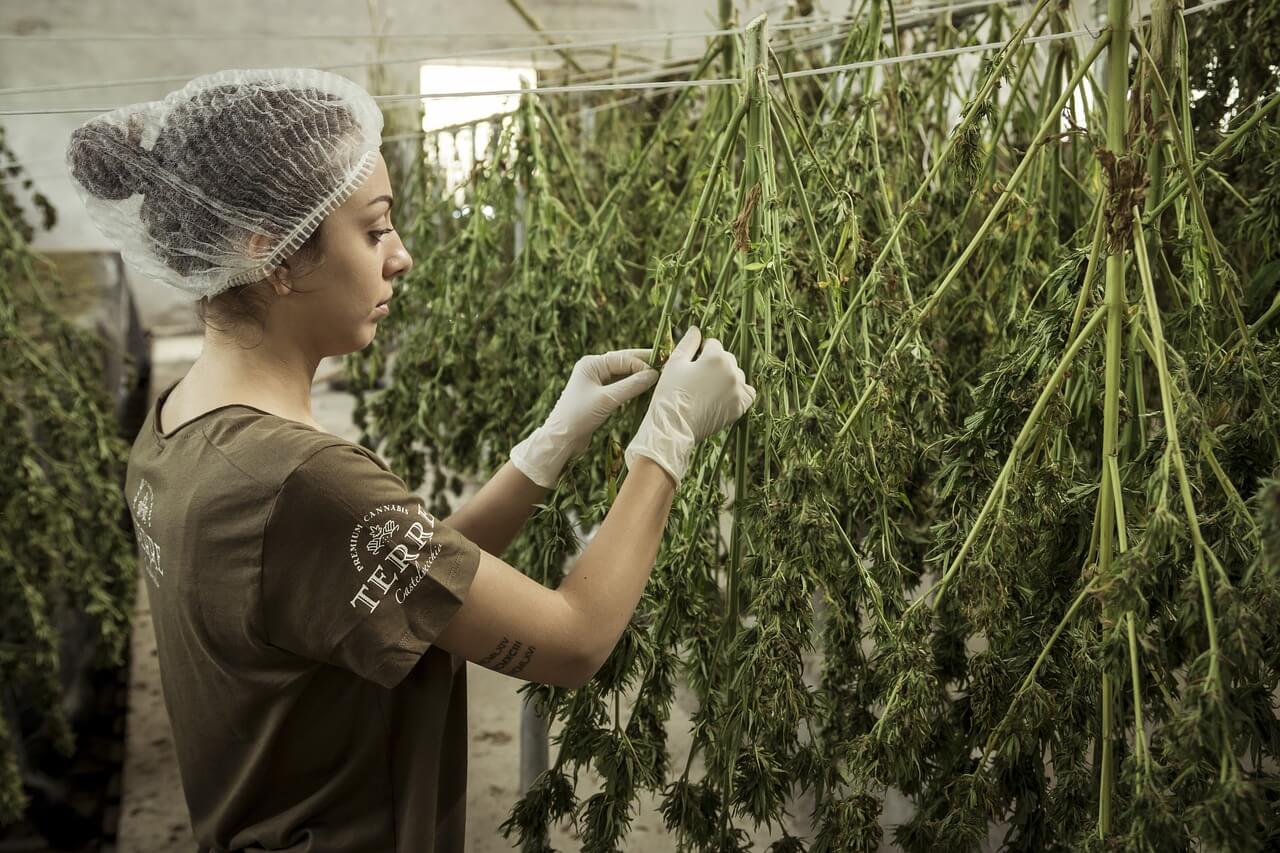 As marijuana use is legalized in more U.S. states, the cannabis industry is experiencing a growth spurt. We asked Rolling Stone Culture Council members to weigh in on the way things are evolving.
Specifically, we asked, "if you could change one thing about the cannabis industry today, what would it be, and why?" The cannabis entrepreneurs of Rolling Stone Culture Council offered passionate and thoughtful responses, ranging from social justice initiatives to visions for the evolution of cannabis trends and the industry.
Social Justice
Rolling Stone Culture Council members, like the ACLU and other high-profile organizations, are concerned about the social justice aspect of marijuana legislation.
Stu Zakim is president of Bridge Strategic Communications, a PR firm serving the media, entertainment and cannabis industries. He says, "I would eradicate the stigma and use the legalization movement to insure social equity and justice for the minorities who've borne the brunt of the incarcerations and destroyed lives for a plant that only brings joy and a healthier way of treating illnesses without creating a nation of addicts."
Harrison Wise, CEO of Wise Collective, a marketing communications firm, says, "Cannabis companies need to balance profit cycles for investors, support social equity and job creation, and produce quality products intended to generate wellness and well-being for consumers. As cannabis entrepreneurs and executives define their roles in this emerging industry, they need to play a more pivotal role in shaping a framework that "benefits all Americans," the environment and the bottom line alike. It is incumbent on today's cannabis companies to find ways of working with government and state leadership to establish and implement more impactful and far reaching social justice efforts."
Jeff Radway, CEO and co-founder, Skymint Brands, which operates 11 cannabis dispensaries in Michigan, says "I would like to see all legal states require expungement of non-violent cannabis crimes as part of their cannabis compliance efforts in order to help citizens recover from the criminal justice impact of what should have never been illegal in the first place."
Jessica Billingsley is CEO and chairman of the board for Akerna. Akerna consolidates cannabis technology companies to connect data points in the global cannabis supply chain. Billingsley says, "The first and most important priority for the cannabis industry is criminal justice reform and ensuring social equity for those who have been affected by the war on drugs."
Kyle Sherman is CEO and founder of Flowhub. Flowhub is a cannabis retail software company that helps modern dispensaries thrive by delivering compliance, point of sale, inventory tracking, and business intelligence data from a single, highly-customizable platform. Sherman says, "We need to work to get legalization over the line federally with a focus on social equity and expungements. The fact that the war on drugs still rages on at the federal level is incredible. It's 2021. It's time to end the war on drugs and start to unwind the damage done over the last 75 years."
Cannabis Licensing
The plethora of differing regulations and fees for obtaining cannabis business licenses can be difficult to navigate. Culture Council members would like to see expanded and equitable opportunities in this area.
William Breakell is the CEO of Blazy Susan, creator of spinning rolling trays for smoking supplies. He says, "I would create more equal opportunities for licensing [and] level the playing field for legacy growers and minorities. People like Jason Wild are leading by example; check out the work he is doing with Chris Webber and the Cannabis Impact Fund."
Cy Scott says, "Expand cannabis licensing opportunities in all markets, giving more people an opportunity to obtain retail and production licenses. This will lead to a more equitable industry for those without significant financial backing and those that have been the most negatively impacted by prohibition and the war on drugs."
Sustainable Practices
Michael Steinmetz is the CEO, co-founder, and Chief Servant Officer of Flow Cannabis Co., which flagship brand is Flow Kana, California's best seller of sun-grown cannabis. He says, "If I could change one thing, it would be to reverse the damage that indoor cannabis production necessitated by Prohibition has done to our environment and industry. We should focus instead on sustainable outdoor agriculture that sequesters carbon in the soil and uses few inputs to create quality, craft cannabis that's healthy for the Earth and our customers."
Michael Klein is the CEO of Miraculo Inc, an integrated data and media company that addresses the needs of underserved audiences in the medical cannabis and CBD market. He says, "Cannabis is still very much in a nascent stage. In order to deliver on the promise of being a purpose-driven industry, it must become a sustainable one."
Cannabis and Culture
Some members are looking forward to the future of marijuana as a more pervasive part of American culture.
Klein weighed in, "Brands have to be built and stand for something in the eyes of a broader consumer base," he says. "Right now, too many company names and products are leading with a play on stigmatizing words and images, relying on the color green (there are others avail!), or some variation of the word canna. It leads to confusion and clutter, and can ultimately create a barrier to entry for new consumers."
Billingsley emphasized transparency in customer communication. "It's all about catering to the cannabis consumers, who power our industry and are becoming increasingly more conscious about what they put in and on their bodies. Consumers deserve complete transparency and accountability along the supply chain from seed to sale to self, so they can be confident the cannabis products they are using are safe, regulated, and labeled correctly."
Ryan Tomlinson, co-founder of Language, says "I would love to see an elevated farm to table connoisseur culture and experiences around cannabis like Napa or Sonoma is to wine. Eco-lux hospitality, top shelf gastro and culinary experience, top of line agricultural tours. Meet the growers, premium science and premium lux aspirational brand and products."
For more insight from Rolling Stone Culture Council members on cannabis-related business, please check out some of their recent articles on RollingStone.com:
---
---
Rolling Stone Culture Council is an invitation-only community for innovators and tastemakers on the cutting edge of what's new in culture. Learn more.