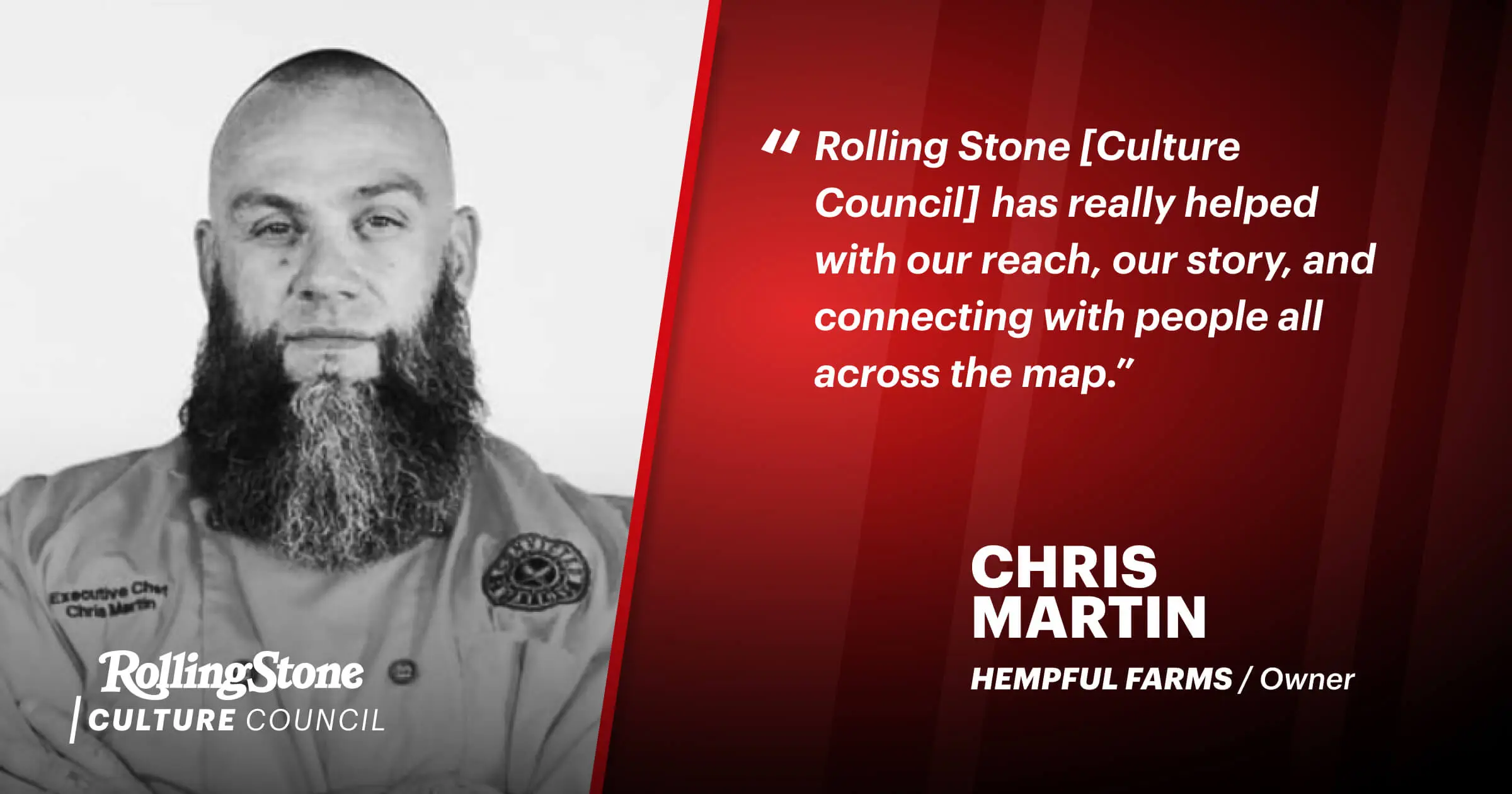 Ten years ago Chris Martin thought he just might lose everything. Cannabis had been legalized for medical purposes in Arizona in 2010. As a chef and Crohn's Disease sufferer who had experienced the health benefits of cannabis, Martin wanted to share that with others. So he launched an edibles company that targeted the medical market. But at the onset of legalization in Arizona, it was unclear what would be allowed and what would still be considered criminal. Martin found out the hard way.
"We were trailblazers so we jumped and said, let's figure out if it's legal or not," recalls Martin. He and his wife, the parents of five children, started a restaurant and also launched their own brand of cannabis infused chocolate, called OG Zonka. They sold the product at private events, farmers markets, and compassion clubs, operating successfully and without push-back from authorities for two years.
And then, in 2012, they were raided and charged with 27 different felony counts. An arrest in college for possession of a joint made Martin an "historical felon." And his membership in a motorcycle club populated by veterans gave the authorities an excuse to declare the case "gang related." Martin feared the worst: there was a very real possibility that he could spend the rest of his life behind bars.
But his persistence in fighting the charges paid off. A private investigator ultimately linked Martin's case to police corruption, which was running rampant in Arizona at the time, and his sentence was reduced to two years. During the three and a half years when he was fighting his case, Hempful Farms was born. "We converted all our skus from cannabis to hemp almost overnight," he says. The company began producing a variety of CBD products — edibles, topicals, and pet tinctures and treats. "It was pretty much the same stuff I was doing, but with hemp, which is legal," says Martin. "People used it and it worked."
"I felt like I was given a second chance by not getting a life sentence. So now, I feel like it's my duty to help. Rolling Stone [Culture Council] felt like a fast track to get there."
The concept of using hemp-infused products for health purposes was still new, and Martin's story drew sympathy from customers who wanted to support him. "It was kind of a perfect storm," he recalls. He and his wife also opened a hemp-themed restaurant, and Martin began writing a book about his experience. If he did go to prison for life, he wanted his memoir to tell his children that "I'm not a drug-dealing gang member."
Upon his release from prison in 2017, Martin was back in the driver's seat at Hempful Farms. The company ran a restaurant, a retail operation and also did contract manufacturing from a 4,000 square foot kitchen in Phoenix. The pandemic forced Martin to shut down the restaurant, but the company experienced a surge in demand from an unlikely market segment. "The pet line is probably 70% of our business now," says Martin. "People pull up to the store and leave their kids in the car and bring their dog in. It's the craziest thing." There's even greater demand right before the Fourth of July; CBD helps calm dogs who are terrified of fireworks. "I had a line out my door that entire week," says Martin. "We made 1200 dozen dog treats in a week." The OG Zonka brand was relaunched in 2018 and is back on the shelves at dispensaries.
Martin says his Rolling Stone Culture Council membership "has really helped with our reach, our story, and connecting with people all across the map." According to Martin, there are still more than 30,000 people doing time for pot-related arrests. "I felt like I was given a second chance by not getting a life sentence," he says. "So now, I feel like it's my duty to help. Rolling Stone [Culture Council] felt like a fast track to get there. I can talk about these things and not get ostracized or even cast out. It feels nice to have a platform of people who listen."